Oscars 2020 After-Party: Hosts Beyonce And Jay Z Impose A Strict 'NO SOCIAL MEDIA CLAUSE' On Kim Kardashian And Kanye West
Singers Beyonce and her beau Jay Z hosted a high profile party that was a hush-hush affair. Invitees had to sign a Non Disclosure Agreement and we hear there was a strict NO SOCIAL MEDIA policy too. It was attended by the likes of Kardashians and Jenners along with Reese Witherspoon and Adele among others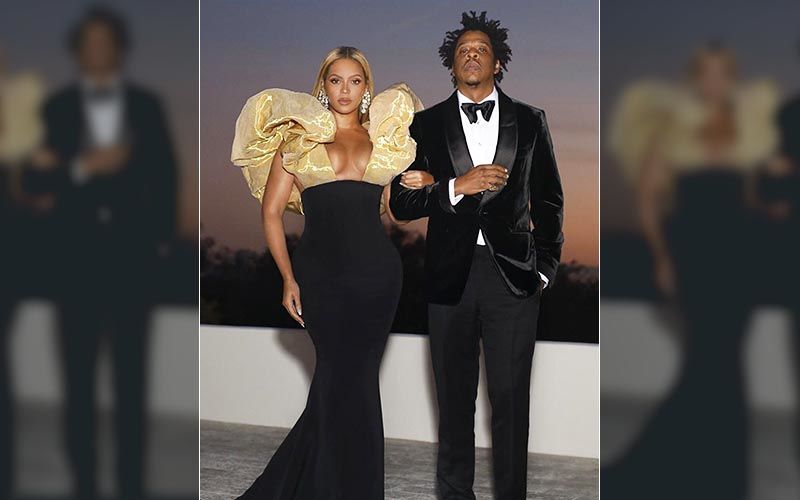 The 92nd Academy Award was held on February 9, 2020, where the film fraternity celebrated movies, TV shows and documentaries. The award night saw many biggies making a grand and glam-up entry at the Oscars 2020. Stars like Leonardo Di Caprio, Brad Pitt, Charlize Theron, Jessica Alba, Natalie Portman, Scarlett Johansson, Joaquin Phoenix, Saoirse Ronan, Bella Thorne, Gal Gadot and Rami Malek, Jessica Alba, to name a few made the night a star-studded one. Before the main event,
Oscar had a pre-Oscar party where we saw Natalie, Jennifer Lopez along with her fiancé Alex Rodriguez and estranged couple Miley Cyrus and Liam Hemsworth
made it to the party. So when we had a pre-party, there obviously had to be post-party as well.
Speaking of which, singers Beyonce and her beau Jay Z hosted a high profile party that was supposed to be a low-key affair after Oscars 2020 award night. The party saw the likes of The Kardashians and Jenners along with several A-listers making it to the venue. The party saw in attendance Solange, Rihanna, Gabrielle Union and Dwyane Wade, Reese Witherspoon, Charlize Theron, Jessica Alba, P. Diddy, Natalie Portman, and more graced the Chateau Marmont Hotel and got to party with Bey, per an E! News source. The Kardashians krew, sans Kendall, all showed up, including Kanye West and Travis Scott. The portal also reports that the vibes were good all-around and that everyone, including the hostess, was having fun.
ALSO READ: Oscars 2020 LIVE Updates: Korean Film Parasite Bags Best Picture, Joaquin Phoenix And Renee Zellweger Declared Best Actors
"Everyone was around her, and bowing down to her," the source told E! News. "She even got on the mic at one point and sang a few lines and remixed 'Brown Skin Girl' and 'I Care,' with a few other songs of hers." The source was also quoted saying, "There were pool tables set up and it was made to feel like a dive bar. It wasn't overly extravagant and it seemed like they wanted everyone to feel casual."
Image source: Instagram/ beyonce