Priyanka Chopra Hits Back At Journalist Who Questioned If She And Nick Jonas Were Qualified Enough To Announce Oscar Nominations
Priyanka Chopra and Nick Jonas recently announced the Oscar nominations. A journalist questioned whether she and Nick were qualified enough to announce the nominations; here's how Priyanka responded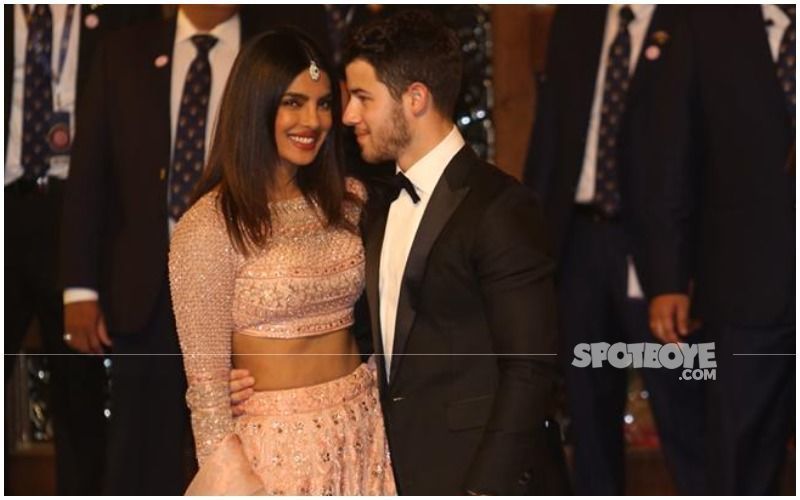 Priyanka Chopra has come a long way in her career. From her Bollywood debut in the 2003 film The Hero: Love Story Of A Spy to having been a part of various international projects, Priyanka's achievement is commendable. She and her husband Nick Jonas recently announced the nominees for Oscars 2021. However, Australian journalist Peter Ford questioned their credentials and whether they were qualified enough to announce the nominations. Priyanka responded to his tweet, and shared her screen credits.
Peter Ford shared a picture of Priyanka and Nick, and he tweeted, "No disrespect to these two but I'm not sure their contribution to the movies qualifies them to be announcing Oscar nominees." Not one to take it sitting down, Priyanka Chopra shared a video showing the long list of Priyanka Chopra's work. Sharing the video, she wrote, "Would love your thoughts on what qualifies someone. Here are my 60+ film credentials for your adept consideration."
The journalist then responded to Priyanka's tweet and wrote that while her movie credentials are more extensive than he knew, his opinion hasn't changed. "@priyankachopra was kind enough to remind me of her movie credentials. They are way more extensive than I knew - I fully accept that. However my opinion hasn't changed. But way new experience to have someone with 27,000,000 followers coming after me-many of them angry & abusive".Priyanka Chopra's fans jumped to her defense, and they all listed down her many accomplishments.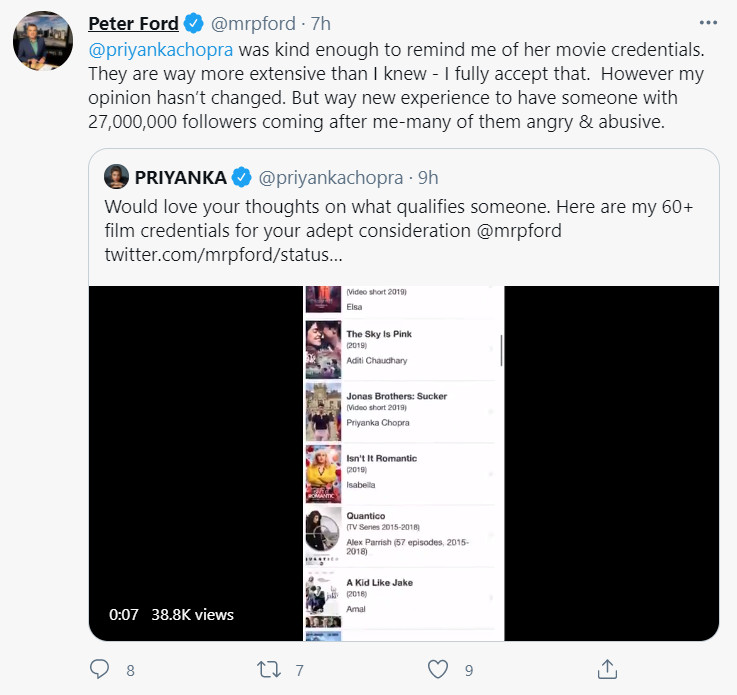 Image Source: SpotboyE Archive