Selena Gomez Rejoices And Sings Along To Miley Cyrus' Song 'Party In The USA' After Joe Biden- Kamala Harris' Victory: 'I Was Moved To Tears'
Selena Gomez is overjoyed as Joe Biden won 2020 US Presidential election by defeating Donald Trump. She expressed her happiness by jamming to Miley Cyrus' song Party in the USA, check out the video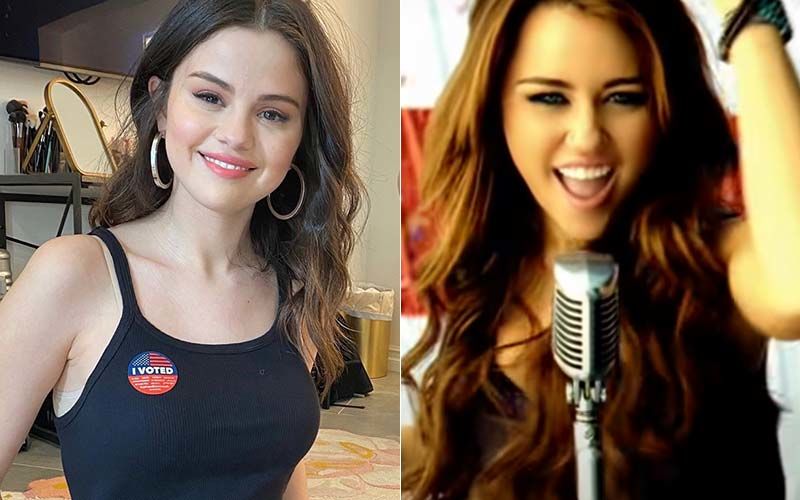 Finally, the results of the US election 2020 have been revealed, and Joe Biden won the US Presidency over Donald Trump on Saturday. Social media has been abuzz with wishes flooding in for Joe Biden, as well as Kamala Harris, the first woman and the first woman of color to be elected vice president of the US. A lot of celebrities also took to social media to express their happiness at the result. Selena Gomez has been a supporter and took to her Instagram story to reveal her excitement as she jams to Miley Cyrus' Party in the USA.
Gomez has been urging everyone to vote and showed her support for Joe Biden and Kamala Harris in the lead up to the elections. In the story put up on Instagram, she was accompanied by a friend in the car while the hit song Party in the USA by Miley Cyrus was playing in the background and Selena smiling from ear to ear. She took to Twitter to reveal that she was moved to tears after the news of Biden and Harris' win broke.
She tweeted, "I was moved to tears tonight by @joebiden & @kamalaharris. Feeling so hopeful. Tonight was about kindness and compassion. We can have differences but still be kind."
She also spoke about the historic win of Harris when she tweeted, "Seeing @kamalaharris make history was long overdue but what a beautiful moment. So grateful for her and for @staceyabrams and @michelleobama. They inspire me with their perseverance, selflessness & grace."
Image Source: Instagram/Selena Gomez, YouTube/HolywoodRecordsVEVO