Stranger Things actor Noah Schnapp has been doing the rounds on social media for playing the closeted gay teenager Will Byers on the Netflix show. Now, the actor has come out as gay in real life.

The Hollywood Reporter reports, suggests that the 18-year-old Schnapp shared a video on his TikTok handle that read, "When I finally told my friends and family I was gay after being scared in the closet for 18 years and all they said was 'we know.' The clip was set to audio that played, "You know what it never was? That serious. It was never that serious. Quite frankly, will never be that serious."
"I guess I'm more similar to Will than I thought," the caption to his video read, which is a reference to Will's sexuality on Stranger Things, as suggested by The Hollywood Reporter.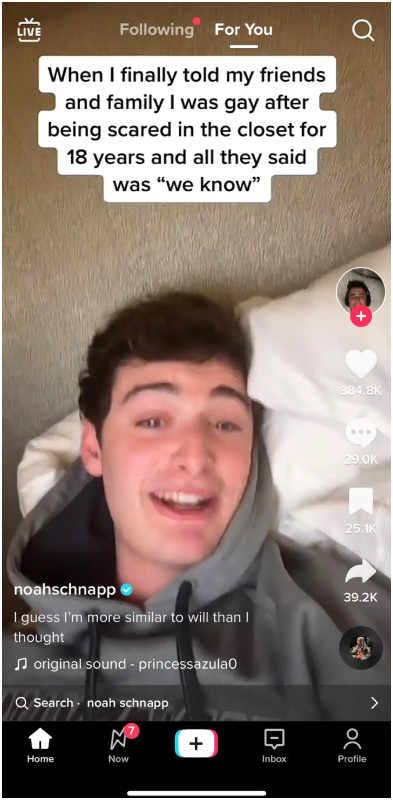 Shortly after the announcement, Noah's fans came out in support of the actor as a user wrote: "congratulations for coming out <3 🏳️‍🌈". Another wrote, "Be happy and free, always 🌈🌈🌈".
Speaking of the series, Will's sexuality has been in question for a long time, specifically when Mike told his friends in the heat of an argument, "It's not my fault you don't like girls."
Stranger Things season 4 featured Will taking an emotional moment to profess his love to Mike but pretends he's speaking from Eleven's (Millie Bobby Brown) point of view, not his own.
Interestingly, season 5 of the horror mystery show will mark its conclusion. However, no production date has been announced yet.
Image Source: Instagram