The Voice: Nick Jonas Reveals To Have 'Cracked A Rib' In Bike Accident; Returns To The Show As He Shares A Cute Selfie From The Sets
Nick Jonas breaks his silence on his injuries and revealed he cracked a rib in a bike accident. The actor is doing fine and has returned to the show, The Voice. Read more here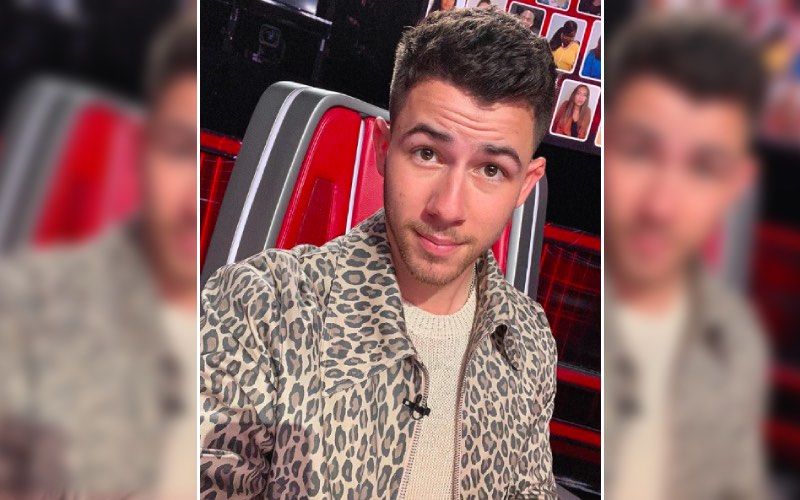 Only yesterday, there were reports stating that pop singer Nick Jonas suffered injuries on an unknown set and was rushed to the hospital immediately. However, the nature of the injuries was not revealed neither the name of the set was disclosed but it claimed to be serious enough that he was taken by ambulance to a nearby hospital on Saturday. It was also reported that despite the injuries Nick will return to The Voice on Monday. Well, as reported, the singer is back on the sets of the singing reality show where he also broke his silence on his injuries and revealed he cracked a rib in a bike accident.
The Jonas Brother star revealed that he is doing fine when host Carson Daly turned to him to address recent reports about his accident at the start of the episode. "Before we get started, let's just turn to our friend, Nick Jonas. How are you feeling, buddy?" Carson asked. Nick replied, "I'm feeling OK. I've been better, but I'm doing all right." He further went on to explain his accident as he was quoted saying by E! Online, "I cracked a rib from a spill on a bike and a few other bumps and bruises, but I just want to go ahead and say that, in case I'm not as physically enthusiastic as I usually am. Blake, please don't make me laugh too much because it kind of hurts."
After he returns to the show, actor Priyanka Chopra's man took to his Instagram account to share a cute selfie of himself that he clicked from the sets of The Voice. In the photo, he looked pretty fine and of course, dashing.
Image source: Instagram/ nickjonas