Tokyo Olympics 2020: Internet In Frenzy About Lady Gaga's Lookalike; Netizens Find Similarities Between Singer And Taekwondo Athlete
The Internet has found similarities between Lady Gaga and a Taekwondo Olympian from Jordan, during the Tokyo 2020 Olympics. Amidst the ongoing Summer Games, Julyana Al-Sadeq has sparked attention from around the globe for her similarities to Gaga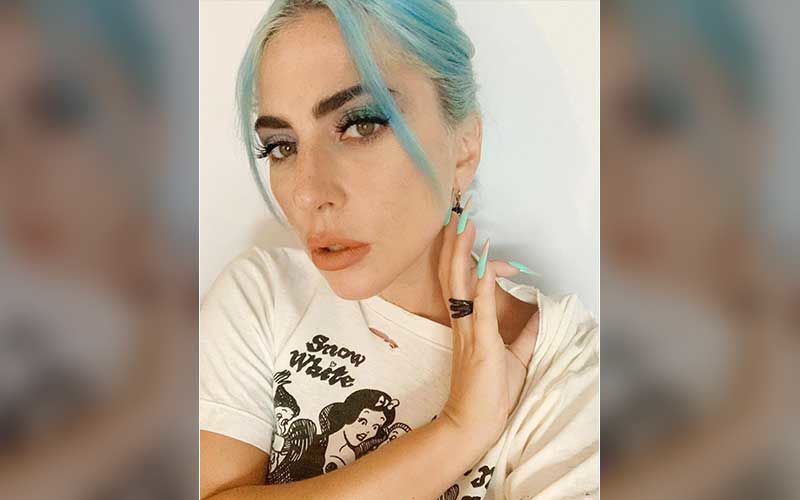 Netizens are always on the lookout for the lookalikes of their favourite celebrities. From Kylie Jenner, Ariana Grande and several others, the internet has managed to find lookalikes of many such stars. Now, the internet has found similarities between Lady Gaga and a Taekwondo Olympian from Jordan, during the ongoing Tokyo 2020 Olympics. Amidst the ongoing Summer Games, Julyana Al-Sadeq has sparked attention from around the globe for her similarities to Gaga. Netizens are sharing pictures of Julyana from her match at the Olympics and mistook her for Lady Gaga.
According to a report in the Independent, taking to Twitter, one fan page dedicated to Lady Gaga asked why the singer is at the Olympics. Gaga Daily, the fan page of the A Star Is Born actress tweeted, "Why is Lady Gaga at the Olympics?" The post managed to get over 24, 000 likes from everyone catching a glimpse of the post. Several other social media users shared pictures of Ms Al-Sadeq from her Olympics match and joked that Lady Gaga was the one who decided to compete. One person wrote, "There can be a hundred people at the Olympics and one of them is Lady Gaga competing for a taekwondo medal." Another person tweeted, "This is Lady Gaga at the Tokyo Olympics and no one can convince me otherwise." One social media user also pulled out an old quote from Gaga where she talks about winning an Olympic gold medal.
Check out the reactions below:
Talking about Julyana Al-Sadeq, she competed against Brazil athlete Milena Titoneli in the Taekwondo Women's Welterweight 57-67kg category. Her match on July 26 was when social media users noticed her for her similarities to Gaga. However, Al-Sadeq lost to her Brazil competitor, thus ending her run during the Olympics.
Image source: Instagram/ ; SpotboyE Archives