'Assi Nabbe Poore Sau Was Shot In 12 Days,' Says Show's Actor-Director Akshay Singh-EXCLUSIVE
Here's what Akshay Singh, who not only stars in the web series Assi Nabbe Poore Sau, but has also produced and directed the show, has to say about completing the series in just 12 days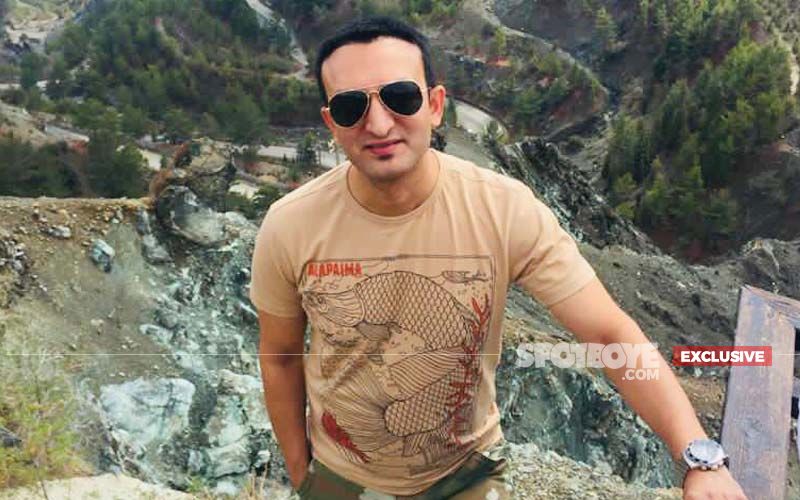 Assi Nabbe Poore Sau has been directed by Akshay Singh and was produced under the banner of Akshikha Entertainment (Akshay Singh & Bahnishikha Das).The web series has no cuss words and harsh content. The Screenplay has been written by Bahnishikha Das. The webseries has Raqesh Bapat, Vikram Mastal, Aastha Chaudhary, Akshay Singh, to be seen playing the pivotal roles.
Talking about the show Akshay Singh shares, "The story of our Web Series 'Assi Nabbe Poore Sau', is based on a real life serial killer in Pakistan who had shocked humanity by killing hundred young boys in a span of just 5 months. In a casual chat between me (Akshay Singh) and him, Mr.Vibhu Agarwal the CEO of Ullu mentioned about this serial killer and we thought of researching about him. After the research me and Bahnishikha developed a story and realised that it has the potential to be made into a gripping Web Series. Then after cracking the narrative we bounced it to Vibhu Agarwal and he loved it too." Also read:
Raqesh Bapat Shares Poster Of Maryada With Estranged Wife Ridhi Dogra As Show Completes 10 Years
Talking about how quickly the team wrapped up the show, Akshay shares, "To be honest we were able to complete the shooting in just 12 days, only because everything we had in our minds was on paper including a detailed Screenplay, a thorough Story Board with sketches leading to our pre-production being Rock solid. But it was challenging too as I had to wear four hats- actor, director, writer and producer. As is said, 'The more we sweat in training, the less we bleed in war', I kind of try to go by this belief. And to be able to complete the shooting of our Web Series 'Assi Nabbe poore Sau.' with such high quality output in just 12 days, we not only had a full bound script in hand, but also we as a whole Team had sweated well-enough in our rigorous pre-production, making things go quite smoothly during the shooting. In a nutshell all of us were on the same page and no time was wasted on the sets. Infact, I feel blessed to have been able to put together an awesome team who are equally passionate about their work, making it possible to achieve this huge feat." Also read:
Assi Nabbe Poore Sau Actor Vikram Mastal: 'Salman Khan In Sultan Inspired Me To Gain Weight For The Project'- EXCLUSIVE
On being asked if its a safe formula to just use a real life incident to make a hit web series, he says "As far as any web series, or for that matter any show or a film becoming a hit goes, there cannot be any fixed formula. A lot depends on the narrative and the screenplay, no matter if the story is inspired from real life or a work of fiction. Also, even when it is inspired from real life, a lot of the playout needs to be fictionalised to make it entertaining."
Image source: Planet Media