Aashram Season 3 Trailer OUT: Bobby Deol is Back As Baba Alongside Esha Gupta Who Tries To Seduce Him-WATCH
Directed by Prakash Jha, Aashram features Bobby Deol as the protagonist who is a self-proclaimed godman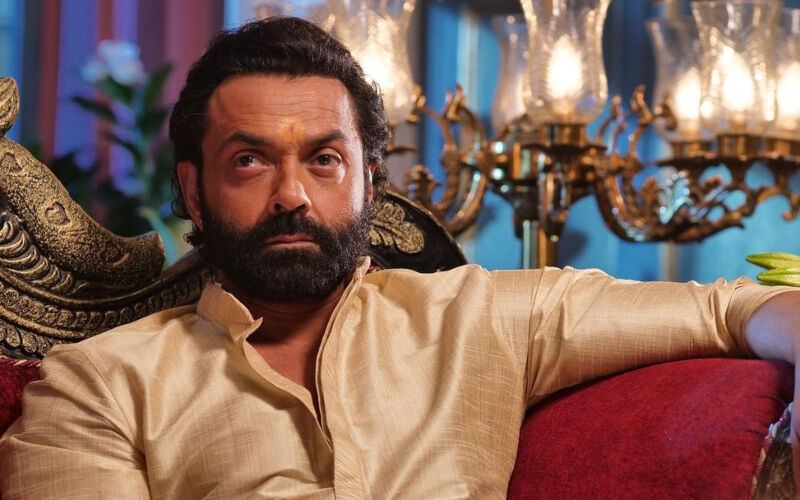 The trailer of the third season of the poplar web series Aashram was released on Friday and the fans can't stop lauding the much-awaited season.

Directed by Prakash Jha, the show features Bobby Deol as the protagonist who is a self-proclaimed godman and tries to hide his illicit activities in the garb of a popular cult. The series has seen two successful seasons and is now set to return for the third on the streaming platform MX Player.
In the recently released trailer features Parminder (Aaditi Pohankar) vowing to kill the Baba and shooting at him before realising it was a dream. Fans can later see a more assertive Baba Nirala (Bobby) stating that his word is the law and now he is completely free of fear.
There are references to a 'menu card' for the cabinet of ministers with seats going for ₹35 crore. We then get the first look at Esha Gupta, who is joining the cast this season. She can be seen dancing with the Baba as one of his disciples, although, there are a few hints that say there's more to her story.
In a brief glimpse, she is seen dancing for the Baba as one of his disciples. However, there are hints that there may be more to her story.
Drunk on power, Nirala proclaims himself God as he hopes to spread his empire overseas. However, we see that his man Friday Bhopa (Chandan Roy Sanyal) is skeptical about the idea. We then see Baba and his aashram face political opposition to his expansion. Things come to a head as Darshan Kumaar's cop returns as he discovers Parminder's plot to kill the self-proclaimed godman.
Image Source: Instagram