Puncch Beat Actor Siddharth Sharma: 'I Took Rigorous Training Under Late Sushant Singh Rajput's Trainer To Look Like Priyank Sharma'
Siddharth Sharma, who plays Ranbir in Puncch Beat 2 speaks about his tough physical transformation in order to match Priyank Sharma's appearance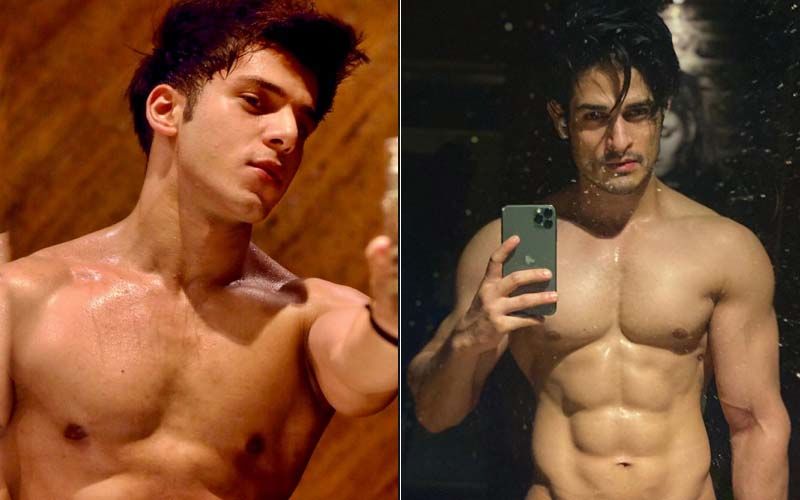 Siddharth Sharma, who rose to fame with the dating reality show, made his acting debut with ALTBalaji's Puncch Beat in 2019. However, in two years, the actor has gone through massive physical transformation for the youth drama Puncch Beat 2. The actor who played Ranbir Choudhary, the most famous boy from the fictitious Rosewood High, reprises the character in the second season.
Talking further about his training which kick-started from the first season of the show, Siddharth added, "I remember I was very athletic and thin when I signed Puncch Beat back in March 2018, and I had to look like Priyank, who was a national sensation at that time. So, Samee and I started training in March 2018, and in no time, I had six-pack abs. But I had different plans in mind. I was looking forward to matching his height, body weight, etc. To achieve that, I had to fluctuate and plan including the diet plus gym routine that I still get goosebumps when I talk about it."
Talking about his training and routine, he added, "I used to wake up at 6 am and work out for 6-8 hours straight. And then, to get more muscle mass and less fat percentage, I was on juices and a hardcore protein diet. Then came matching Priyank's body size, which was the trickiest. If you watch the show, you'll realize that we both have a similar body type. However, it was a hell of a routine and I had to play with weights. Sometimes heavy to gain size, sometimes less weight, and more repetitions to look as ripped as him. And it was after months that I found myself equal and a little more ripped than him. Because in the series, I had to play Ranbir, who is the son of Rajbir Chowdhary, an Olympian. So, to look convincing, I had to make sure that I train to be an Olympian in terms of fitness. Only then could I make Ranbir's character come alive."
Image source: instagram/