Ahead Of The Trailer Release Here Are 5 Facts About Family Man 2 Starring Manoj Bajpayee And Samantha Akkineni That You Must Know
As the trailer of Family Man 2 is all set to be dropped tomorrow, we give you 5 facts about this hit series that you must know!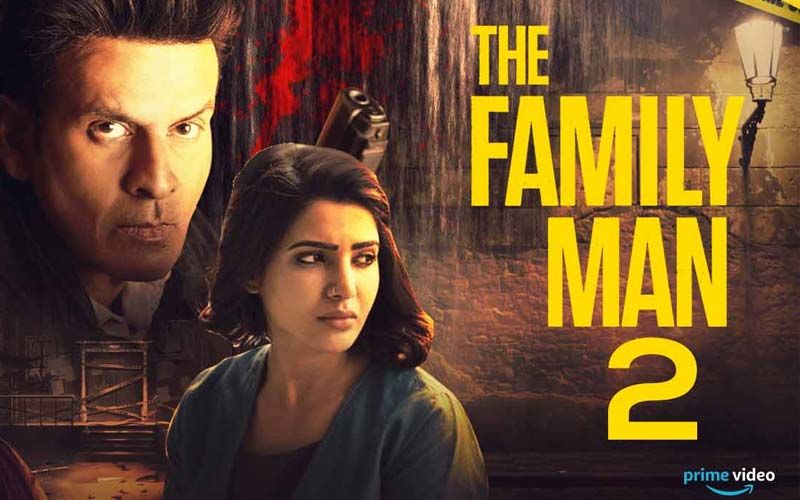 As the Family Man 2 trailer is all set to take over the OTT platform tomorrow, we give you 5 reasons why you must watch season 2 of this Manoj Bajpyee, Sharad Kelkar, Priyamani and Sharib Hashmi starrer who are all set to reprise their roles. The bonus is Samantha Akkineni who will be making her digital debut with this hit web series.
The Family Man 2 is the most awaited web series in the history of Indian OTT. So much so that the plan was to release the trailer after a fortnight closer to the June 4 premiere. Seeing the clamour and expectation for it, the Amazon team decided to just drop it immediately.
The trailer of The Family Man Season 2 is expected to pass a million hits in two hours after it drops at 9 am on May 19. The trailer will answer many of the questions that the audience is dying to ask. For example, is the core cast of Manoj Bajpai, Priyamani and Sharib Hashmi back? The answer is yes!
Is The Family Season 2 going to continue from where Season 1 left off? The answer is no. Season 2 is a completely separate beast. We all know that Season 1 ended with terrorists poisoning Delhi's air and probably killing thousands. Season 2 doesn't begin from that plot point. It makes a fresh start. Phew! Breathe easy.
Telugu star Samantha Akkineni who makes her Hindi debut plays Rajlaxmi Chandran, a rebel with a twisted cause. But she does NOT play a human bomb. Some people may have seen her in her army fatigues and come to their own conclusion. But the truth is, the last time we saw a leading lady play a human bomb it was Tabu in Gulzar's Hu-tu-tu. And that bombed.
Srikant Tiwari (Manoj Bajpayee)'s wife's affair with Arvind (Sharad Kelkar) is over. But the marriage is still facing rocky weather. Priyamani who plays the Bajpayee's disgruntled wife has just come out of a bad marriage in His Storyy where her husband turned out to be a closet gay.
Image Source: youtube/amazomprimevideoindia, letsott