AK Vs AK Trailer 3: Anurag Kashyap Mocks Anil Kapoor And Says 'Aapka Time Gaya Kis Baat Ke Hero Ho'- WATCH
Anurag Kashyap and Anil Kapoor's fun banter on Twitter kept fans hooked yesterday. Today, they released the trailer of AK Vs AK, however, Kashyap thought it wasn't doing justice to the real narrative, and shared the 'real' trailer. Check it out!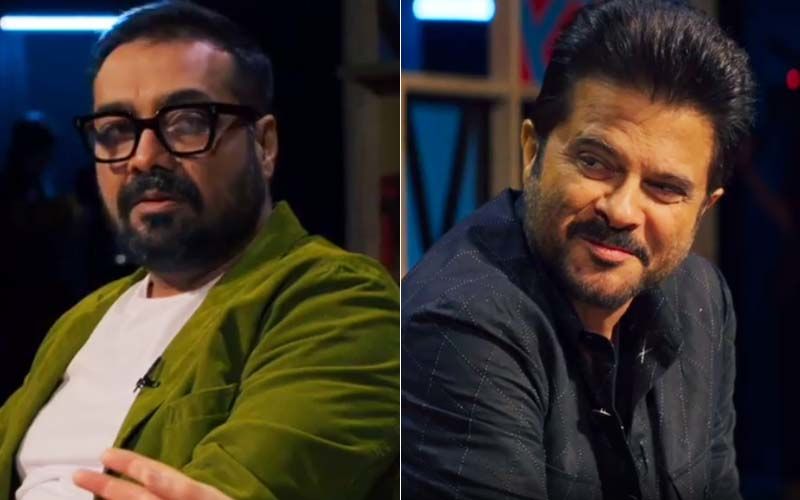 Yesterday, Anurag Kashyap and Anil Kapoor engaged in a Twitter banter where they took digs at each other's film careers. As fans wondered what was happening, it soon became clear they were promoting their upcoming project AK vs AK. Netizens enjoyed their jibes at each other, and today, they revealed the official trailer of AK vs AK. Anurag Kashyap and Anil Kapoor weren't really happy with the official trailer and soon released their own versions of the trailer.
Unhappy with the initial trailer, Anil Kapoor gave a glimpse of his version, and now Anurag Kashyap has shared 'the Kashyap cut' as well. Calling it the 'real' trailer, Anurag shared it and wrote, "The REAL AKvsAK trailer Let's tell the story the way it is.. here's the Kashyap Cut." In the trailer, we can see Anil Kapoor asking Kashyap to do a film together. Anurag however says that he has moved ahead now, and is making films for Netflix while Anil Kapoor is still playing a grandfather in Dil Dhadakne Do. In the trailer, Anurag Kashyap can be seen mocking Anil Kapoor's age, saying, "Iss umar me hero banna hai. My name is Lakhan ka time chala gaya."
Towards the end, Anurag Kashyap tells him, "Aapka time gaya abhi, kis baat ke hero ho." Take a look at the third trailer of AK Vs AK:
The initial trailer had a surprise cameo by Anil Kapoor's daughter Sonam Kapoor. In the trailer, the filmmaker can be seen pitching about a film in real-time where Anil Kapoor would have to find his abducted daughter Sonam, within 10 hours. Setting up some rules, Anurag Kashyap tells him that he can't call the police or take anyone's help, and that the camera will keep filming him. In case you missed out other two trailers, check them out below:
Image Source: Instagram/Anurag Kashyap