Broken But Beautiful 3 Actress Sonia Rathee INTERVIEW: 'I Was Nervous To Shoot With Vikrant Massey'- EXCLUSIVE VIDEO
Sonia Rathee in conversation with SpotboyE.com, reveals her journey of shooting Broken But Beautiful 3, experience of working with Vikrant Massey and her co-star, Sidharth Shukla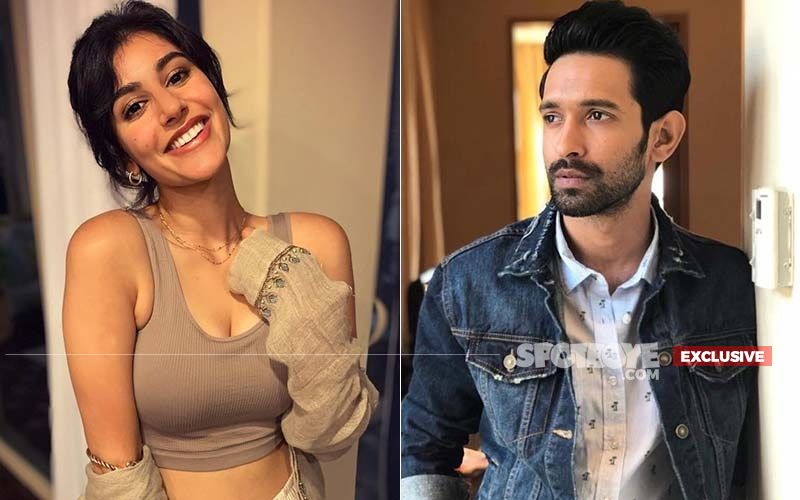 Sonia Rathee is soon making her acting debut with Sidharth Shukla in Broken But Beautiful 3. Before the release the actress had an exclusive video conversation with SpotboyE.com where she not only revealed her shooting experience with Sidharth Shukla but also how she is already a fan of other two seasons, especially of Vikrant Massey's character of Veer. Watch it below;
What reviews have you been receiving for Broken But Beautiful 3 so far?
The reviews are incredible. I can't believe the amount of love people are showering. So I am overjoyed and overwhelmed.
How did you get the part?
It came to me through a casting director. After three auditions I finally got to sit down with my director Priyanka on a Zoom call. And she explained to me a little bit more about Rumi and how she is? How does she talk? And after that call I got to hear from the producers that I got the part.
What was your reason for choosing this show?
I kind of fell in love with Rumi when Priyanka was telling me about the character in general. Every scene was different in all three auditions I gave for it. And I just enjoyed doing the scenes so much as a character. Obviously I have seen Broken But Beautiful 1 and 2, so I was a fan already. And then when I got Broken But Beautiful 3, I was really happy.
You were a fan of Vikrant or Harleen?
As an audience I enjoyed watching Vikrant's character a little more because of the vibe and the way he goes on following things. But both of them did a fabulous job.
So did you enjoy shooting with Vikrant Massey as he is also doing a cameo in this?
Honestly, I was a bit nervous. As he is an incredible actor and I did get a chance to have a scene with Harleen also. And she is actually a friend of mine so that made me calm down a little bit. In the beginning, I was nervous but then it was a fun shooting with them.
Were you nervous shooting with Sidharth Shukla also?
I wasn't necessarily nervous shooting with him. There was a nervousness for starting such a huge project. I don't know if that was part of it or not. But those thoughts kind of ran away on the first day.
A lot of auditions were done for this role and it took a lot of time to cast you opposite Sidharth Shukla we heard...
I never asked who all auditioned but I feel now I should definitely ask. I didn't know Sidharth was playing the lead in the show until I got the part. And on the call my producers told me who that actor will be.
How was your first meeting with him?
We met for the first time to shoot the teaser for just like five minutes. We had one shot together. And I remember he walked into the room and everybody stood up. I was like why is everyone standing up? So just like others I also stood up. And Sidharth was like why you all are standing up please sit down. So, that made me feel he is a humble guy.
Sidhrath Shukla fans are showering love on you also these days. How does it feel?
I am genuinely so grateful. I didn't expect to have this much love this quickly.
You have a kissing scene with Sidharth, were you uncomfortable shooting that?
I was nervous but I also knew that I don't have time to think about it. So, I just did it without thinking so much.
You have also been a production designer?
My cousin is in LA and works as a production designer. At that time, I had just graduated and had a two months vacation. So, I decided to just go with her on the sets and help her out. But in the end in credits they put my name as production designer. Though I have never been a production designer ever in my life. I would like to clear this.
You always wanted to be an actor?
Yes!
Did you take any guidance from your brother Ankur Rathee who is also an actor in the industry?
Our relationship is not like Hey! I am starting with a new show. Can you guide me? It's more like we have so many conversations on a daily basis that he himself starts guiding me. But yes, one thing that he told me and I am always stuck with is 'Sonia this is your first big thing. So I want you to remember who you are? And where do you come from?'
Did you get a chance to meet Ekta Kapoor in the process?
I met Ekta Mam like a year ago when Broken But Beautiful 3 was not even planned. But since I started shooting for this series, I didn't get a chance to see or talk to her. But I keep hearing what she is feeling about it via my producers and directors. Of course good things.
What are you planning next?
Honestly, I am taking only one step at a time. My only goal is to act and be part of some great content.




Image Source: Instagram/vikrantmassey/soniarathee/SpotboyE