When Shreyas Talpade Brought A Whole Suitcase Of His Wife's Sarees For His Teen Do Paanch Co-Star Bidita Bag To Choose From-EXCLUSIVE
Shreyas Talpade's Teen Do Paanch co-star Bidita Bag narrates the story of how Shreyas and his wife came to her rescue while shooting for the show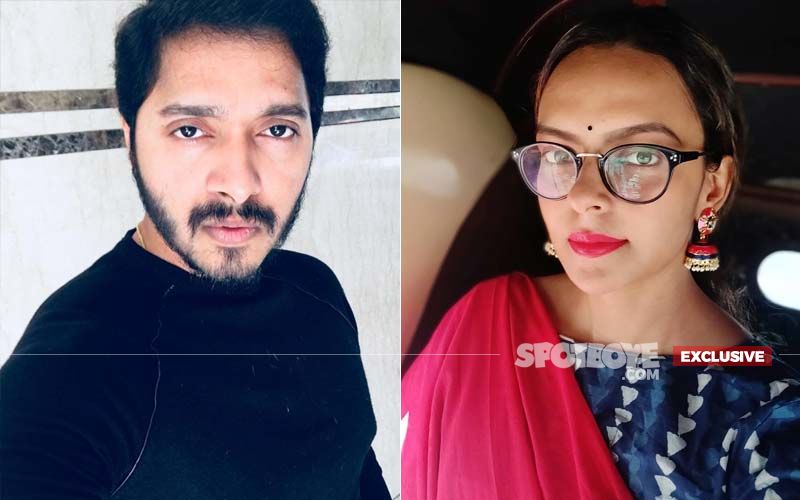 Shreyas Talpade is one of the most underrated actors in the Bollywood industry. From early on in his career, the actor has given incredible performances like in Iqbal and Welcome To Sajjanpur. But he has also maintained a balance with commercial cinema as well as he has been a part of three of the four films in Rohit Shetty's Golmaal franchise and Housefull 2.
Recently, the actor came up with a new web show on Disney+ Hotstar, Teen Do Paanch, where he plays a father, who adopts three kids, and soon finds out that his wife is about to give birth as well.
According to people that he has worked with, Shreyas is one of the nicest persons out there. His Teen Do Paanch co-star, Bidita Bag, who plays his wife in the show, agrees to that. "Shreyas is a sweetheart and very co-operative," she asserts.
Bidita goes on to narrate a story from the set of the show that strengthened her belief in Shreyas' nicety. "In the show, most of my outfits were those western ones and there was just one scene in the series, where I needed to wear a saree. But where we were shooting (in Noida), we couldn't find a good one for it. Shreyas was coincidentally going back to Mumbai for a day during that time, so I requested him if he could ask and bring a blue saree of his wife's, since I already had a blue blouse with me to pair it up with," she iterates.
What Shreyas did with that request melted Bidita's heart. "To my surprise, he came back with a suitcase full of sarees for me. His wife, Deepti ma'am actually sent me a big collection of her own sarees for me to choose from. Out of them, I picked up a blue saree and wore it in the show. Both of them were so kind and sweet to do that," she smiles.
Image source: instagram/shreyastalpade27,biditabag