Dr. A.P.J. Abdul Kalam Death Anniversary: Aarya Actor Vikas Kumar Recalls The Night When The Former President Patiently Sat Through A Power Failure During A Play- EXCLUSIVE PICTURE
As the world observes the death anniversary of India's former president, Dr A.P.J Abdul Kalam, actor Vikas Kumar remembers a heart-touching incident related to him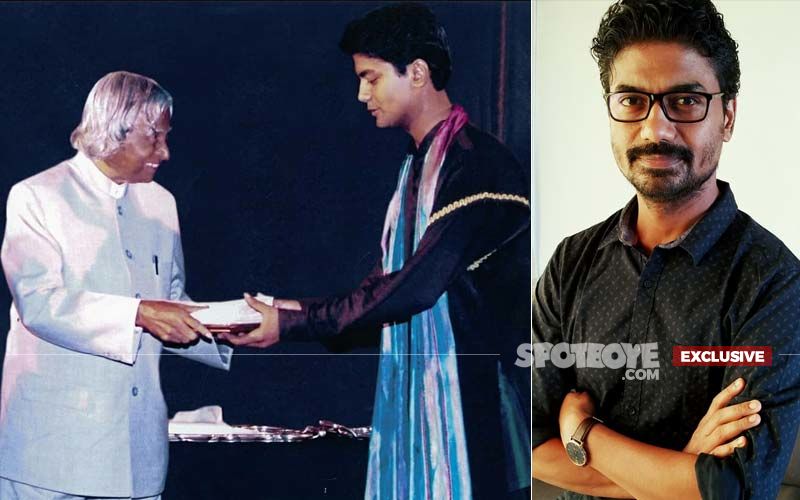 Actor Vikas Kumar has been a part of projects like Aarya, Hamid, Parmanu, Ajji, CID, Khottey Sikkey, and Powder. Before shifting to Mumbai, Vikas had done some theatre in Delhi. While reminiscing about the time he had been felicitated by Dr. A.P.J. Abdul Kalam for one of his projects, Vikas says, "Back in 2004, I acted in a play, "The Legend of Ram (directed by Aamir Raza Husain and Virat Husain)".
On the eve of the final performance where the President of India was to be the chief guest, it had rained the whole day and night. It took a monumental effort to get rid of all the water from 25 odd sets spread over acres of the open-air performance area. Sets had to be repainted. The ground was so slippery that ramps had to be built. All the chaos forced us to believe that the show for the president would need to be canceled. Fortunately, we got lucky and we started the performance, albeit a little late."
ALSO READ: Uljhan-The Knot: Saloni Batra And Vikas Kumar Starrer To Be Screened At Shanghai International Film Festival
Adding to the same, he says, "Everything began well with the opening sequence: Kaikeyi-Manthara and the "vanvaas bit", but as soon as we started our second scene, where Ram and Lakshman were introduced, all the lights went off because of a short circuit. It was almost 9 pm, the venue was Mehrauli Jungles near Qutub Minar and it was pitch dark. 25 mins passed and the President sat patiently. Luckily the crew managed to fix the glitch and we carried on from where we'd stopped. At the interval, just when we walked out after the "Raavan introduction" scene, there was a crackle on the director's walkie; the voice on the other end said, "Mr. Husain...the president would like to have a word with you". We were under the impression that he had decided to leave. To our delight, the president said that he was thoroughly enjoying the play and he (Rashtrapati Bhawan) would like to sponsor one show for underprivileged kids. (That show, performed 8 days later, is another fascinating story). The President felicitated the entire cast and crew after the performance."
ALSO READ: Vikas Kumar On His Recent Release Handover: 'It Was Made 10 Years Back And Was My First Film'- EXCLUSIVE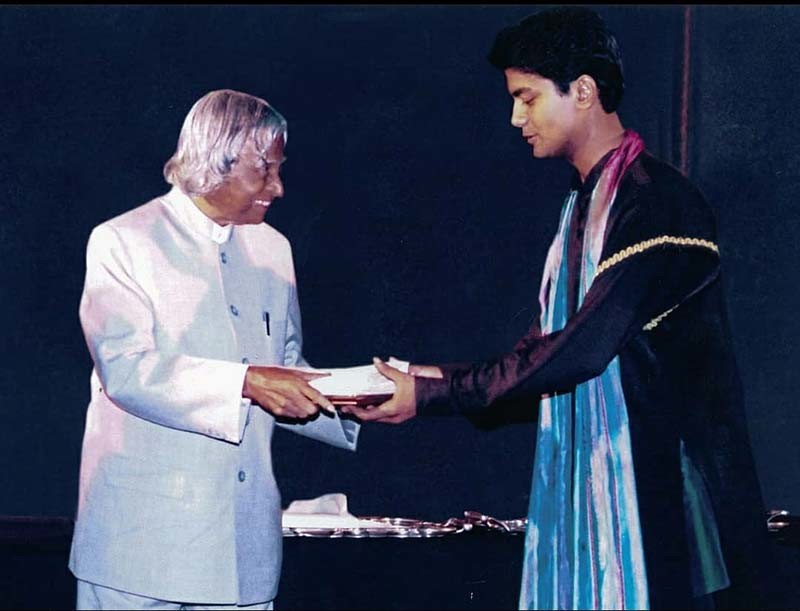 Lastly, Vikas says, "It is one of the most treasured memories. Dr. A.P.J. Abdul Kalam shall continue to inspire, always."



Image Source: tanmay