Vikas Kumar On His Recent Release Handover: 'It Was Made 10 Years Back And Was My First Film'- EXCLUSIVE
Aarya actor Vikas Kumar reveals to us that his recently released film, Handover on MX Player, was shot a decade ago and was his first film. more details inside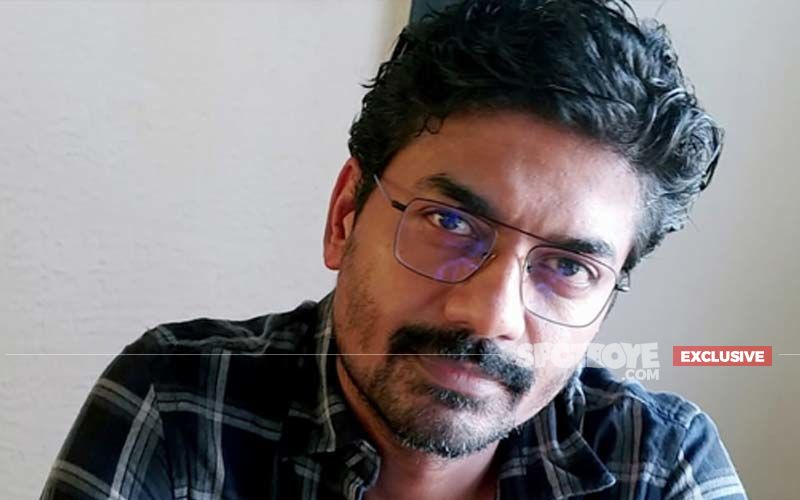 Actor Vikas Kumar, who was last seen as ACP Khan in the web series Aarya, talks about his new project, Handover, streaming on MX player.
Vikas says, "Interestingly, while Handover is my newest release, it is also my first film project, shot more than a decade ago! While I was shooting for my debut TV series, Powder, by Yash Raj Films, I simultaneously got the chance to work in Handover.
Adding to the same, Vikas says, "Handover is based on an article by Harsh Mander. It depicts the endless suffering of the underprivileged and throws light on a very important social issue. A Dalit couple is compelled to sell their infant girl child. The national media blows up the story. Consequently, the minister from that area appoints a local government officer, Ratan Das (played by me) to investigate the matter and 'handover' the child to the mother. On one hand is the heart-wrenching reality of the mother (played by Nutan Sinha) who has no choice but to give away her child. On the other, is the newly married officer who is faced with a moral dilemma. His job dictates that he 'handover' the child to the parents, but he also realizes that they are in no condition to take care of their little daughter."
ALSO READ: Teen Do Paanch Actress Bidita Bag: 'I Am Single And Want To Become A Mom, But I Can't Find A Suitable Partner For Myself'-EXCLUSIVE
Lastly, on being asked about his opinion on the surge of OTT platforms, Vikas says, "OTT is a big boon for actors, writers, makers…basically everyone associated with cinema because obviously, you have more platforms now to showcase your talent. This has resulted in a lot more work for everyone."
We made Handover more than 10 years ago. The director, Saurabh Kumar, wrote the script, got some friends and like-minded people on board. We worked on the project for the sensitive subject, for Saurabh's vision, and for the love of film-making. This ensured that the project got ready at a significantly low cost, but we couldn't get it out to the audience as there was no way to showcase it back then except for a release in theatres which required a lot of money and marketing.
Today, after more than 10 years, our 'Indie' film is being viewed by audiences free of cost. 'Handover' is an ideal example of true 'Indie' film-making and how OTT is a win-win for everyone – the makers, the exhibitors and the audience," added Vikas.



Image Source: Instagram/strictlyvikas