TVF Aspirants' Actor Abhilash Thapliyal: 'Students Are Asking Me To Tutor Them For IAS'-EXCLUSIVE
Actor Abhilash Thapliyal, who is basking in the glory of the recent success of TVF Aspirants, talks about the response to his character, his bond with Naveen Kasturia and Shivankit Singh Parihar, and more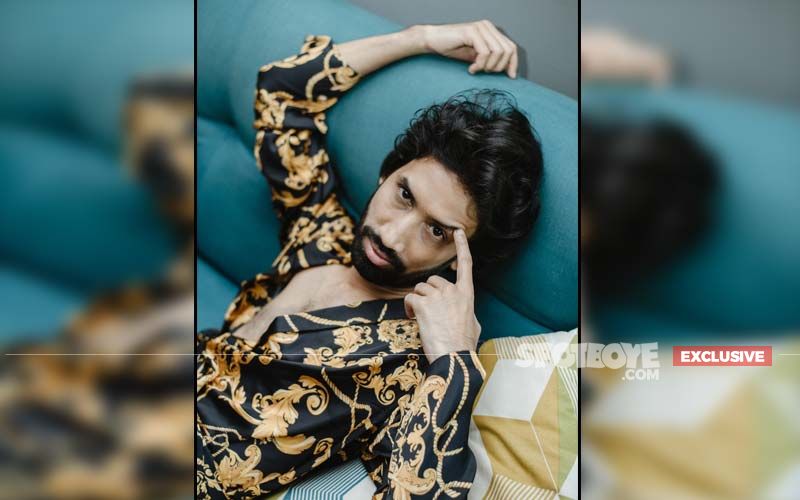 In April this year, a new show, TVF Aspirants, focusing on the life of UPSC aspirants shown through the journey of three friends, was released on YouTube. Featuring Naveen Kasturia, Shivankit Singh Parihar and Abhilash Thapliyal, the show opened without much hype or promotion. But even minus all that, the five-episode series garnered a lot of praise and love from the audience from all sections and emerged as a mammoth success. In an exclusive conversation with Spotboye.com, one of the show's lead actors Abhilash, who essayed the role of SK, gets candid about the love that the show has received, his bond with Naveen and Shivankit, jumping from comedy to drama and more. Read excerpts from the interview:
How has it been dealing with the love and reception that the show has been getting?
I always used to see celebrities using the word 'humbled' in interviews, after their project's success. I used to feel it was so vague, but now I understand its true meaning. There hasn't been a single hate comment but so much love for my character SK. People are discussing my minutest nuances in the show. In the scene where Guri calls SK a loser, my chin has moved in a certain way and I have got 2000 messages just for that already. For an actor, that is an amazing thing. You get recognition and appreciation for your dialogues, but when people appreciate your reactions, that is a big win. Students are going crazy and asking me to tutor them for IAS. I told them if I tutored them, they wouldn't even pass the 10th boards. (Laughs)
The show released without much hype and no one expected it to be such a big hit. Did that unexpected success hit you differently?
If the lockdown wasn't in place and we would have toured across colleges, it would have hit us differently then, but not in this condition. I am used to the basic highs of having the first film or first show, so it doesn't affect me so much now, be it success or failure. But having said that, no one knew the success the show would achieve. We knew we were making a good show and UPSC would have a target audience, but crossing 100 million views and being in the top 30 shows of the world, was something none of us imagined. There is an emotion attached to every character in the show.
Talking about characters, Naveen's character was named Abhilash, which is your real name. Was that a coincidence or intentional?
I think they thought let's make Abhilash a star twice. (Laughs) But jokes aside, the characters were written before the cast was finalised, so they couldn't have known. Although it would cause some confusion on the set as when someone would ask if Abhilash was ready, I would answer and then they would tell me that it was for Naveen. But I have found the plus point in this, as now when anyone says Abhilash did a good work, I take that compliment for me.
But as Abhilash, I had extra pressure on me as Shivankit and Naveen were old TVF faces, while I wasn't. TVF's audience already knew them. On top of that, the show begins with an eight-minute monologue by SK that creates the whole world. If it was off even a bit, it would not hold the audience to stay on for the rest of the show, so to pull that off was a bit of a challenge. It was like do or die for me as I had the chance to either prove myself as an actor or get stuck with the comedy sketches that I had been doing and getting.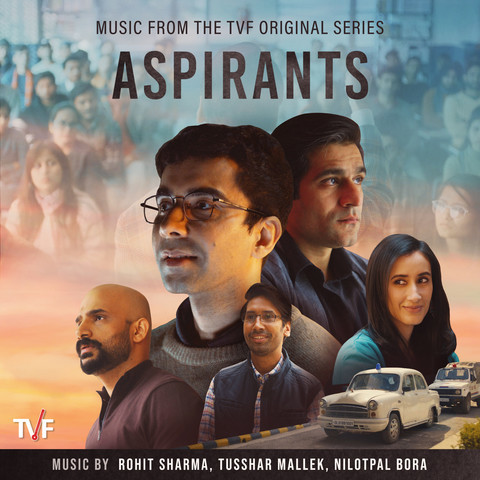 Speaking of that, you have been doing political satire on social media and have also been an RJ, where you had to be comical. So, how was the challenge of jumping genres from comedy to drama for you?
Life-altering challenges are always good. And I don't know why but everyone on the team had the utmost faith in me that I would pull off this character, except me. Apoorv Singh Karki (director) and Arunabh Kumar were sure that I will do SK very efficiently. But as Indians, since childhood we are brought up on a little bit of self-doubt, so that creeped up. But other's conviction and the beautiful writing helped me. Anyone could have done that role well because of the way it was written, I was just fortunate enough to get that chance.
SK was such a relatable character that everyone has an SK in their life, the one who plays the pacifier in a friendship. I have got many messages from people saying that they never gave importance to the SK of their life and now they realise their value.
SK's character is the one who is always positive and finds happiness in whatever life gives to him. Are you like that in real life too?
Not at all. I am the glass half empty kind of person, but this character has given me the perspective of seeing the glass half full. We are always running towards what we don't have but SK's life isn't that way. He accepts and finds happiness in what he has and that is a beautiful trait to have and something I have learnt from him and will try to imbibe that.
SK is also the pacifier in his friend circle. Do you play that role in yours too?
Not at all. In my circle, I have a friend named Tarun Sharma, who is the SK of our group. After the show, he called me to point that out. But now, I realise the importance of an SK in any group.
How did your bond flourish with Naveen and Shivankit through the show?
They are such sweet co-actors and to work with secure co-actors has a different feel. Before Aspirants, I worked with Taapsee Pannu and Saqib Saleem in Dil Junglee and I saw the same trait in Shivankit and Naveen that I saw in them. I am not a trained actor as such so it is very necessary for me to have a good co-actor as I am less action and more reaction kind of an actor. So, it was an amazing experience for me as they both are such strong actors and they made it easy for me. If SK is getting praise today it's because of those two only. In real life too now, we are on a video call every other day.
You must have gotten a lot of response and reactions for your character. Has there been any special one that stuck with you?
A lot of messages stuck with me. People are apologising to their old friends on Instagram and are connecting with each other. One message that stuck with me the most was when someone wrote, everyone wants an SK in their life but no one wants to be the SK. I replied that not everyone can be SK. It's not easy to be so selfless, loving and forgiving. It's a very rare trait and if you have one in your life, you should keep them forever.
So, any update on season 2?
The love that we are getting, season 2 should be made. There are a lot of questions that are coming up about SK like about his love life, the extra two UPSC attempts that he got and why couldn't he clear it and how he ended up teaching as he was the most deserving amongst the three. We should give the answers to these questions to the audience. When and how no idea but there is a logical extension for season 2.
How is the success of Aspirants reflecting in the offers you are getting now?
There isn't too much happening since the work is at a halt, but earlier I used to get offered the part of the hero's funny friend, but now I am getting offers of some nuanced performances. What materialises is something we'd have to look out for. For now, I am just happy to be able to give happiness to others in these gloomy times.
Image source: instagram/abhilashthapliyal/Gana,FilmiIndian