Extraction BTS: Chris Hemsworth And Team Perform Puja On The First Day Of The Shoot
Netflix's upcoming flick titled Extraction which is majorly shot in India has its lead trio gushing over the country for its memorable shooting experience. While Chris Hemsworth calls it memorable, Golshifteh Farahani mentions it being beyond comparison and director Sam Hargrave got hooked to its tradition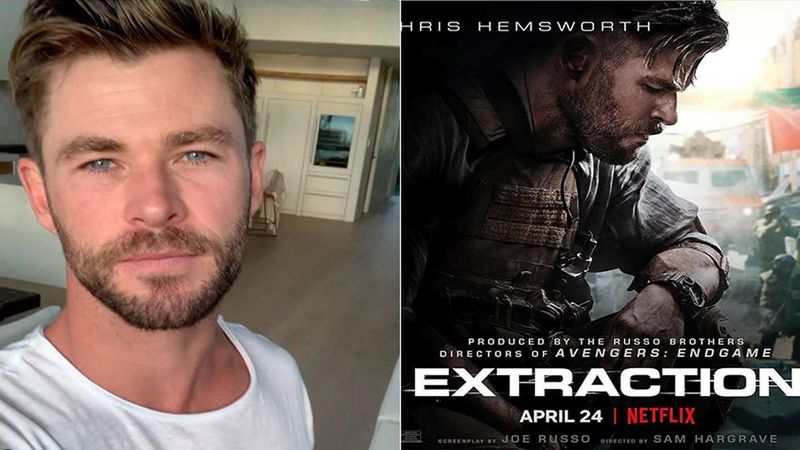 Netflix's upcoming movie, Extraction starring Chris Hemsworth set to release on April 24 was majorly shot in India. Chris' on-screen character of Tyler Rake who is on a mission to rescue underworld mafia's son who is kidnapped happens to land in India, while on his mission. Thus giving a nice tour of the country with diversity for the audience through this flick. Actor Chris, director Sam Hargrave and actress Golshifteh Farahani in a short video clip released by the OTT platform on their YouTube channel, couldn't stop gushing over the country.
The video has some for high octane action sequences compiled with the trio along with the rest of the crew members speaking about their shooting experience. Chris feels this movie is beyond unique for its element, followed by talking about his shooting experiences in India, he mentions, "I don't think so anyone's shot a film like this here before." Director Sam Hargrave shared of commencing the film shoot in India by performing a little puja, where the production team is seen performing some traditional rituals.
Moving on to the actress Golshifteh Farahani who too couldn't stop gushing about the country, she said, "India is another level for cinema I can't compare it to any other place." Check out the video below-
Chris looked delighted as he mentioned being overwhelmed with the crowd surrounding the shooting locations, cheering. Producer and writer Joe Russo, also credits the cultural aspect of the country helping them enhance the film in the video.
On concluding note Chris mentions of this shooting experience being a memorable one and hopes the audience gives a thumb up to the flick.
Quite happy to let the completely insane experts handle this particular shot! Our stunt team risked their lives and pushed their bodies to get some of these shots, and it's truly incredible to see. The movie wouldn't have been possible without these guys 🙏💪👍 pic.twitter.com/E79rnkXm1T

— Chris Hemsworth (@chrishemsworth) April 18, 2020
Image Source: Instagram/chrishemsworth/extractionfilm