Extraction: Chris Hemsworth Aka Thor Says 'Proman Dao' In Bangla During A Scene In The Netflix Film; Twitterati 'Flips' In Amusement
While Chris Hemsworth aka Thor has managed to keep all Indian fans hooked with his performance and stunts in the Netflix film Extraction, the actor leaves Bengalis on Twitter 'flipped' as he speaks Bangla language during a scene in the movie. Check out the reactions!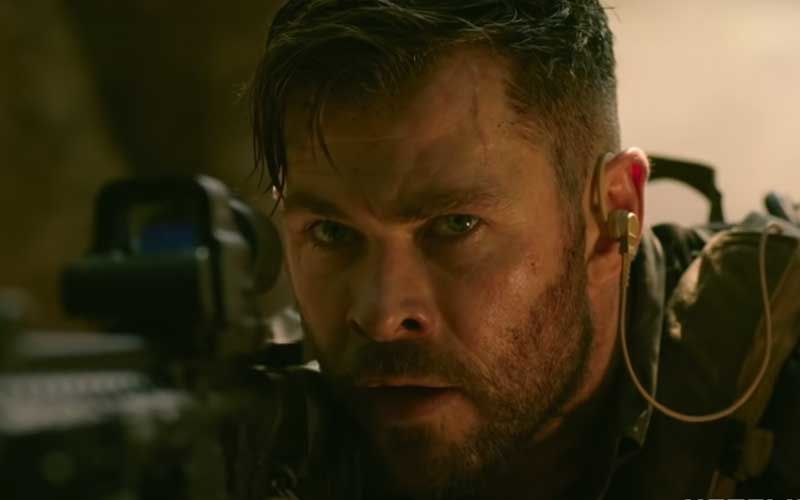 Chris Hemsworth's Netflix film Extraction was one of the most anticipated films of 2020. The movie released recently on March 24, on the streaming platform, Netflix and received a lot of love. While Chris aka Thor managed to keep the fans hooked with his performance in the action-packed film, the actor won the hearts of many Indians especially, Bengali fans for one reason. The Extraction actor left Bengalis on Twitter flipped as he speaks in Bangla language during a scene in the movie.
Like we know, apart from Chris Hemsworth, Extraction also stars Randeep Hooda and Pankaj Tripathi. While the viewers were anxiously waiting for this Netflix film, the audience was blown away only 90 minutes into the movie. During an action-packed scene in the film, Chris Hemsworth managed to win the hearts of many fans leaving them flabbergasted by speaking fluent Bangla. In the scene, when Chris who plays the character of Tyler Rake gets questioned, in return, much to everyone's surprise, Hemsworth aka Thor asks for proof in Bangla. Obviously without the accent, but Chris manages to say, "Proman Dao," which translates to, "Give me proof," leaving Netizens jolted.
As Chris Hemsworth's dialogue came out of the blue, many fans took to Twitter to express their thoughts. One fan tweeted, "Okay guys, Chris Hemsworth just said 'proman dao' sklgfsdjhj e ki shunlam?" Taking to Twitter, another fan tweeted, "Every Bengali flipped out when you said 'proman dao'. Loved Extraction," while another user added, "Never gonna get over Chris Hemsworth saying 'Proman Dao'". Check out the reactions!
Check out the video below:
Image source: YouTube/ Netflix