Gandii Baat Season 5: Lakshya Handa And Aalya Singh Make Love While Colouring Each Other; Passionate Sex Scene LEAKED
A jaw-dropping steamy scene between the lead cast of Gandii Baat 5 has leaked online. It features Lakshya Handa and newcomer Aalya Singh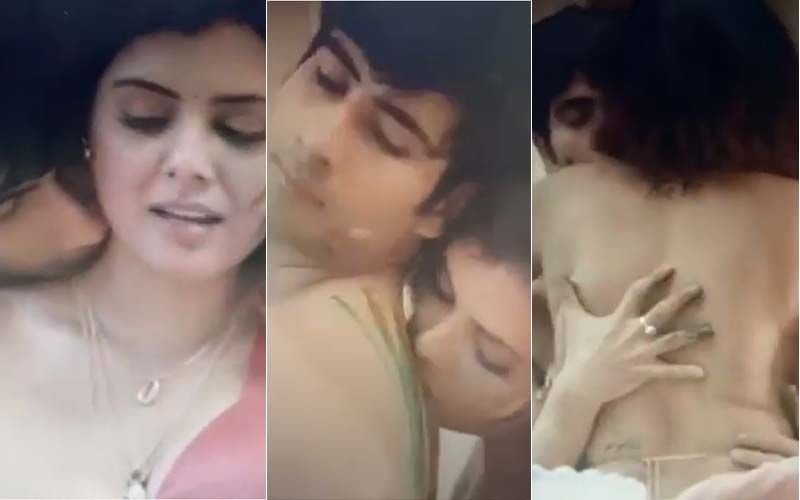 Gandii Baat Season 5 is all set to depict youth-centric stories. In the last four seasons, the show has seen audiences enjoy a bunch of salaciously-themed love stories spiced with steamy and jaw-dropping scenes. And to take it a notch higher this time, another season will premiere from October 8. But before it streams for the viewers a sex scene between actors Lakshya Handa and Aalya Singh has been leaked.
Speaking on being part of the popular series, Lakshya Handa had said earlier, "It feels really great to be part of such a popular franchise and I'm really excited about the show for it always manages to offer fans a number of different stories packed in an amazing concept all together. The story of Madhosh Madan is intriguing and will leave a lasting impact on the minds of the audience. My experience of working with ALTBalaji was very different from the earlier projects which I've done in the past few years. I also bonded really well with my co-actors and enjoyed every part of the shooting process."ALSO READ:
Gandii Baat 5: ALTBalaji And ZEE5 Club's Erotic Web- Series Is Back With A Bang; Makers Unveil The Poster Of Its Fifth Season
He had also added, "What really impressed me was that they didn't just focus on the bold scenes but also make it more acting-oriented. This story has the perfect combination of everything for it features humour, mystery along with some great performances by each of the actors. I hope the audience will love this season of Gandii baat too and particularly the episode Madhosh Madan."
Image source: Youtube