Hum Bhi Akele Tum Bhi Akele Actor And Producer Anshuman Jha Shares His Wedding Plans-EXCLUSIVE
Anshuman Jha, who is producing and starring in the upcoming Disney+ Hotstar release Hum Bhi Akele Tum Bhi Akele, shares his wedding plans with girlfriend Sierra, who is flying down to India today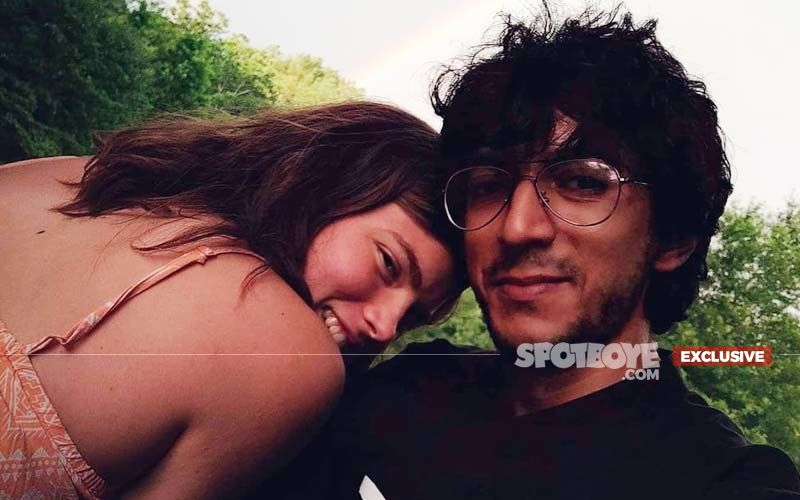 2020 was a difficult year for everyone with the world facing a pandemic that is still at large. Covid-19 claimed several lives and confined the living to their homes. Actor and producer Anshuman Jha, was also one of those people who suffered a terrible loss as both of his parents passed away last year. But even after all the sadness, there was one good thing that happened to him.
After the travel restrictions were relaxed, Anshuman immediately took a 30-hour long journey to meet up his girlfriend, Sierra, in the USA. The actor followed all safety protocols and after a quarantining period, he just couldn't stop himself from popping the question to her and to his delight, she said yes. On July 18, 2020, Anshuman took to Instagram to share a picture of the couple showing off their rings and captioned it, "Gone Boy. She wrote -Could it be that our love is like a river flowing between you&me? The drops of water may come & go, the river may carve new & deeper canyons in different directions over time, but ultimately its the same river. Our river. - Thank You for writing our story together, you special Girl!"
With over nine months passed since the proposal, has he given any attention to the wedding plans? "With her, everything has happened very organically, and that's how I have always led my life. We have not planned anything, when the wedding will have to happen it will, maybe after the pandemic, when everything settles down," he shares, adding that he has got all the approval he already needs, so marriage is just another step. "My mother had met her while she was alive, and had given her blessings to us, so we know we are together and everything else is just an external step. So, I am just very grateful," he exclaims.
But to add to his excitement, Anshuman reveals that Sierra is flying down to India today to be with him during these tough times. "She is flying in today from the USA since flights are getting shut down from tomorrow. She was there for the world premiere of Hum Bhi Akele Tum Bhi Akele in New York and I will always be very grateful to her for that. We thought that if we have to be locked, let's get locked in together. I am very happy to have her here," he says.
Meanwhile, on the professional front, Anshuman is getting ready for the release of Hum Bhi Akele Tum Bhi Akele, also featuring Zareen Khan, on Disney+ Hotstar on May 9. The film explores the friendship of a gay man and a lesbian girl who embark on a road trip together.



Image Source: Instagram/theanshumanjha