Is Dark Better Than Stranger Things?
Netflix originals Dark and Stranger Things are both great shows in their own right. Which one stands out? Here's our take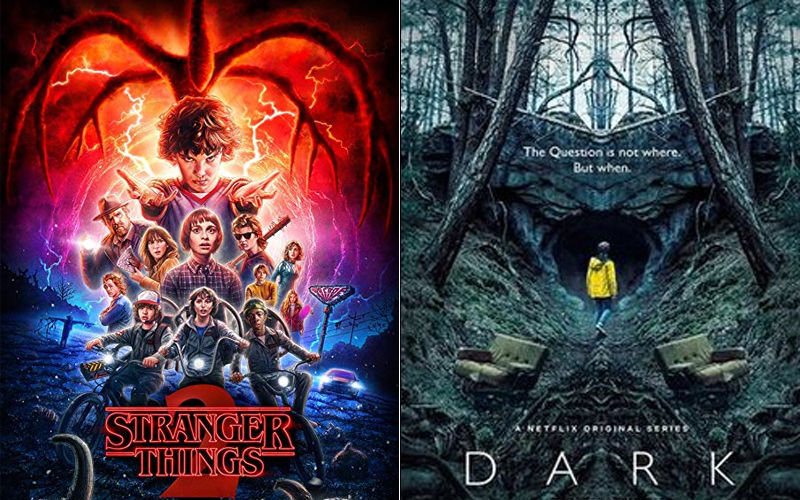 The internet is divided on Netflix's shows Dark and Stranger Things. Both science fiction shows have gained immense popularity over the past couple of years. Both shows are set in sleepy towns, where a disappearance sets of a series of mysterious events and the inhabitants of the town are trying to get to the bottom of these events. This is where the similarity between the two shows starts and ends.
Stranger Things starts of in the fictitious town of Hawkins in the 1980s. A boy has gone missing and his mother, group of friends and a police chief join hands to get to the bottom of the disappearance. Soon, they realize that things are grimmer than we think and a monster-like creature has invaded the town. Stranger Things is binge-worthy science fiction at its best. It's thoroughly entertaining and is led by fantastic performances, especially in the form of the children who lead the storyline.
A German show, Dark, is a show about many things at once. It starts off in the sleepy town of Winden where two children go missing under inexplicable circumstances, one after another. Soon, the residents of the town realize that a similar incident took place in the town 33 years ago. What follows is a whirlwind of events, storylines, sub-plots which forces us to sit up and time-travel along with the characters. Dark is indeed a dark watch.

When it comes to comparing the two shows, for us, Dark is a clear winner due to the sheer complexity in the writing. If you want a show that really expects you to think and go into a loop connecting the dots long after the credits have rolled, Dark is just the show for you. Just like any good science-fiction show should, Dark will ask more questions than it will answer. It doesn't deserve a second viewing; it demands a second viewing. Get ready to be swept off your feet.
Don't get us wrong, Stranger Things is a brilliant show too. It makes for great binge material when you are looking for solid entertainment. Dark is for when you want to get lost in a world.
Pro tip: Watch Dark in German with subtitles instead of the English dubbed version. The dubbed version doesn't quite sit right with the feel of the show.


Image Source:- www.youtube/Netflix/ONEMedia