Little Things Season 4 Trailer OUT: Dhruv And Kavya Are Ready To Romance Fans One Last Time In The Final Season; Couple To Finally Take The Next Step
Starring Mithila Palkar and Dhruv Sehgal, the series progresses with everyday life explored through conversation between the couple. Little Things Season 4 will stream on Netflix from 15 October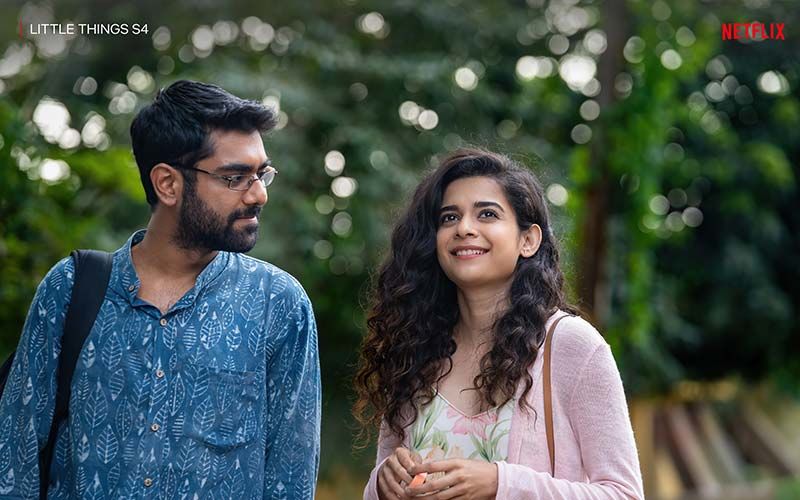 The fourth and final season of Dhruv Sehgal and Mithila Palkar-starrer romantic drama series Little Things will start streaming on Netflix from 15 October, the trailer of the romantic comedy-drama series was released today by the streamer. The show follows an everyday couple, Dhruv Vats (Sehgal) and Kavya Kulkarni (Palkar), who navigate the complicated world of relationships, careers, and aspirations in the fast-paced city of Mumbai, while always cherishing the little things that make life worth living.
The trailer for Season 4 is out and here, we get a sneak peek into the upcoming season. After surviving the long-distance relationship in Season 3 Dhruv and Kavya are ready to romance fans one last time in the final season. In the season finale, the couple you have fought every obstacle in their relationship is all set to take the final step. The trailer shows the journey of the couple and the future possibility. This is quite an emotional time for all the Little Things fans, who have been religiously following the show.
The romantic comedy series directed by Ajay Bhuyan and Ruchir Arun was first premiered through the official YouTube channel of Dice Media, from 25 October 2016 to 22 November. Netflix later purchased the franchise and its second season was premiered on 5 October 2018. A third season was released on 9 November 2019. Now after three successful seasons Netflix on Friday announced the season finale.
Image source/Netflix