Money Heist: Netflix Unveils The Explosive First Images Of Part 5 Of La Casa De Papel
The end of the heist is approaching and the gang is against the ropes. The final part of Money Heist (La Casa De Papel) will be divided into two volumes to be released on September 3 and December 3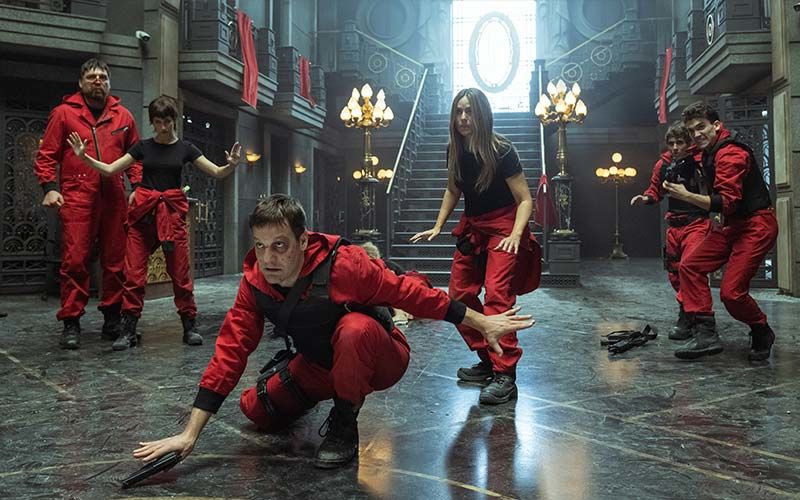 Netflix has today unveiled the first images of the final season of Money Heist (La Casa De Papel). The end of this Original series created by Álex Pina is getting closer. These first images of the final season reveal the chaos both inside and outside of the Bank of Spain; with the Professor caught off guard after Sierra finds his hideout and with Lisbon now safely inside the bank. The war begins and we see how The Gang must bring out its toughest side to survive, fuelled by anguish, more weapons, and the desperation of not having a plan. The series will be divided into two volumes and is slated to be released on September 3 and December 3.
Two weeks back Netflix had announced the wrap of Money Heist Part 5 with a candid picture of the entire cast. The team was seen in their iconic red jumpsuits, laughing and interacting with each other. Speaking about the fifth season of the show, Executive producer Jesús Colmenar said in an interview, "This season is very different from all the previous seasons, and we have put all our eggs in one basket to go out with a bang. The romantic and feel-good idea of a robbery without victims, of a struggle for freedom and resistance but without hurting anyone, smashes into the wall of reality in this last season. From now on, the characters will have to fight for their lives."
Check Out The Images here: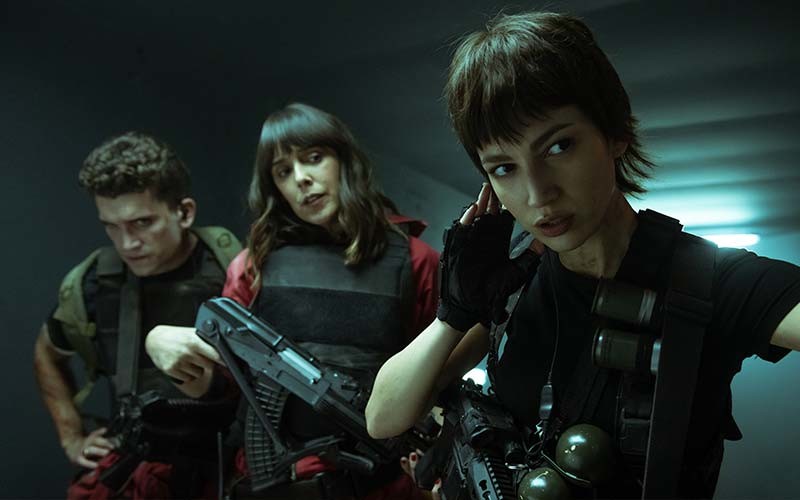 Well, these images have surely raised the excitement for the series. Money Heist is one of the most loved Spanish shows, the series has fans from all over the world. Now that the makers have announced the released date and pictures fans can't wait to watch the show. The gang has been shut in the Bank of Spain for over 100 hours. They have managed to rescue Lisbon, but their darkest moment is upon them after losing one of their own. The Professor has been captured by Sierra and, for the first time, doesn't have an escape plan. Just when it seems like nothing else could go wrong, an enemy comes on the scene that is much more powerful than any they've faced: the army. The end of the greatest heist in history is approaching, and what began as a robbery will turn into a war.




Image source: Netflix PR