Moonlight, Carol And More: 5 Binge Worthy Movies On The LGBTQ Community That Are A Must Watch
Here's a list of a few movies revolving around LGBTQ that'll keep you entertained and educated in the times of Quarantine.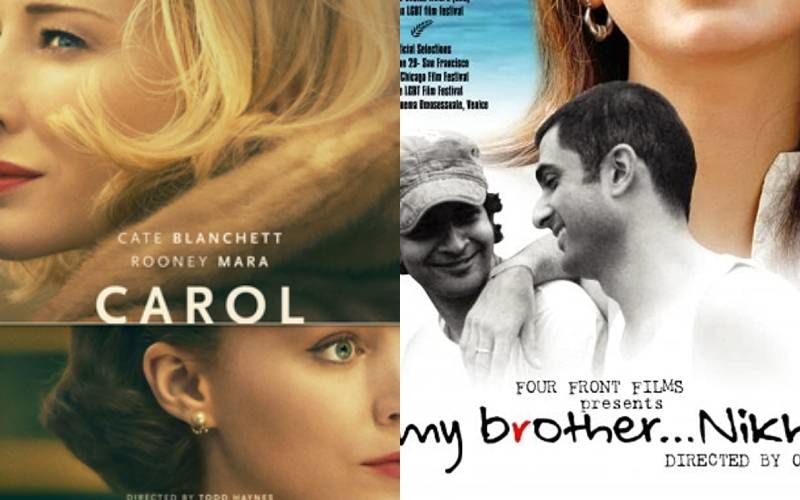 In times of Quarantine, OTT platforms are proving to be a boon. With a tremendous spike in the content consumed through OTT platforms, we seem to have dived into a whole new era of entertainment. There is a lot of content in terms of web shows and web movies that are available for our consumption. And in case, you are looking out for some suggestions, we have got you covered. Here's a list of movies revolving around the LGBTQ community that are a must-watch.
In this list, we have given names of five films that won't just narrate the stories of the lives of people belonging to the LGBTQ community but also help you understand the rights of the people belonging to this community. The films like Carol, Moonlight and others help us understand the life of people who are a little hatke. Even Bollywood that generally plays safe when it comes to the movies it makes, has touched upon the topic of LGBTQ community through film My Brother Nikhil.
Here's our list of films that are a must-watch.
Carol: (Amazon Prime Video)

(imdb: 7.2, age: 18+)
The movie is set in 1950's New York, where a girl gets into an intimate relationship with an older woman.
Moonlight: (Amazon Prime Video)
(imdb: 7.4, age: 18)
The movie revolves around an African-American boy who takes solace under a drug dealer who helps him give direction to his life.
Holding the man: (Netflix)
(imdb: 7.4, age: 18+)
The story about two boys who fall in love with each other at a young age and with time they both start to feel the heat of each emotion in their relationship.
I am Michael: (Netflix)
(imdb: 5.6, age: 18+)
My Brother Nikhil: (Hotstar & Amazon Prime Video)
(imdb: 7.2, age: 18+)
This Bollywood coming age movie portrays the life of Nikhil who comes in depression as he becomes HIV positive and is taken care of by his sister and his boyfriend.
Image Source: enwikipedia.org/imdb.com