Mrinal Dutt On Playing Gay So Early In His Career With ALT Balaji's His Storyy-EXCLUSIVE
Mrinal Dutt who is a newcomer talks about having no hesitations in playing the role of a homosexual in ALT Balaji's His Storyy!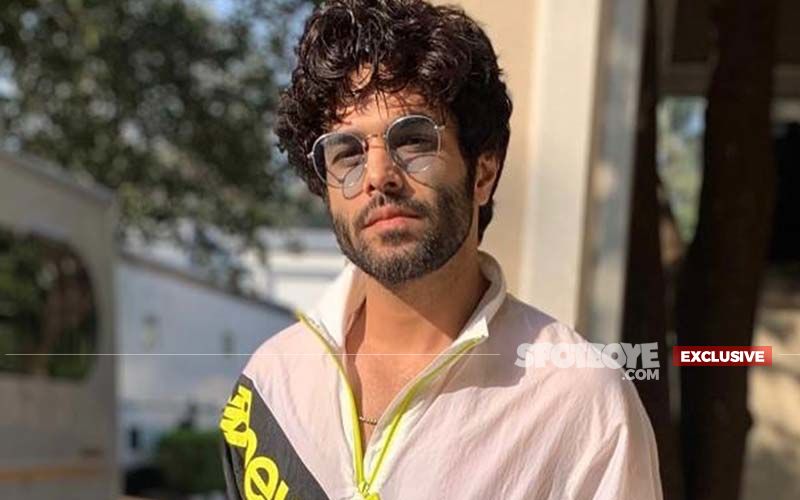 A Punjabi-Pahadi is how young Mrinal Dutt describes himself. His mixed parentage is a blessing as it gives him the kind of interesting personality that no one can identify as ethnic-specific. Yet to conquer the entertainment business, Mrinal now plays a gay character in the ALTBalaji web series His Storyy. It is a bold move, especially for a new actor.
But Mrinal who gets his name from the celebrated Bengali filmmaker is unfazed. "I took on the challenge because I found the story interesting. As an actor I love challenges. I felt if the gay characters are portrayed well, it would work well. When I sat down with the writers I found out how sensitively they dealt with our characters Kunal and Preet, not just me and Satyadeep Mishra who comes out after twenty years of marriage, this is also his wife Sakshi's story. She loves her husband dearly and to be suddenly told he's gay is not easy on her."
Mrinal wishes to see more films on same-sex love. "I don't know why we haven't made a film like Call Me By Your Name. I have the entire background score of that film on my phone and I used it to get into the mood for another character. I hope we get to tell more stories about pure love between two men, like His Storyy. We must have inclusive content. I would love to do a film like Call By Your Name. Same-sex relationships are getting gradual acceptance in this country too. Hopefully, we will soon have more such films. Cinema reflects attitudes in society. Jitna zyada we become evolved as a society utna zyada content on darker less explored themes will happen."
Mrinal enjoyed working with Satyadeep Mishra and Priya Mani. "Me and Satyadeep sat down to work out our characters. We didn't want anything to be there just for sensationalism. The kiss between us is totally needed at that point in the story. As actors, we were mature and professional enough to do the intimate scenes naturally. We made sure they were needed and thereafter it was smooth sailing. No awkwardness."

Isn't it risky to play gay so early in his career? "I didn't think about it for a second. I thought the story of love, longing, rejection, acceptance… I just liked my character Preet and went for it. People ask me if I am not afraid to be typecast in gay roles. But the ball is entirely in my court, isn't it? It's up to me whether I would want to play more such characters or not. If I like the role and the money is good, why not?"
Mrinal is all praise for his co-star. "Satyadeep I've known for some time and I like him as an actor. We were not uncomfortable doing the love scenes. Hum Ek doosre ko jaante hain koi hichkichahat nahin hui. When I was playing Preet I was not thinking about my own sexual orientation. I was thinking like Preet and it was perfectly okay to love Kunal (played by Satyadeep Mishra)."
Mrinal thinks the OTT platform is the best thing to happen to actors like him. "I think the OTT is liberating. Actors and filmmakers are getting a chance to tell all kinds of stories. Personally, I am getting to work with talented directors like Pradeep Sakar and Shaad Ali. We actors never had it so good. Of course, we need to treat the freedom on the digital platform responsibly."
Mrinal has other shows with Goldie Behl and Voot coming out. "I've had a show streaming almost every month this year. Sure I had to struggle like every actor. But I don't see any need to complain about my struggles. I want to win every role that I get. Nothing should come easy. For a while now I've been auditioning for good parts. Every actor has his or her own journey. I don't feel snubbed when a casting director doesn't answer my call. I just need to work harder."


Image source: Instagram/crimrinal