Out Of Love Season 2: Rasika Dugal And Purab Kohli Share If They Believe In Taking Revenge In Personal Life -EXCLUSIVE VIDEO
Purab Kohli and Rasika Dugal joined us for an exclusive chat recently where they spoke all about the Season 2 of their show, Out Of Love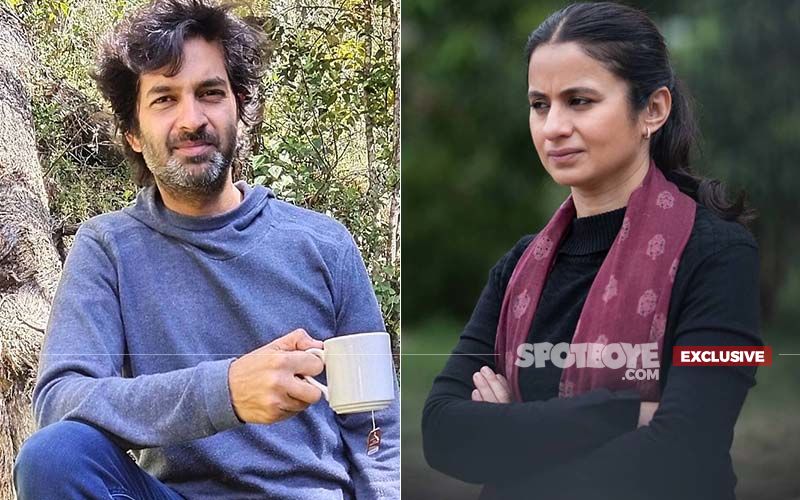 Purab Kohli and Rasika Dugal starrer web series Out Of Love is all set to stream its season 2 on Disney+Hotstar. And the trailer of the series has already engrossed people as a revenge drama is seen unfolding in it. Talking to SpotboyE.com exclusively in a video interview, Rasika and Purab shared what is in store for the viewers in the upcoming season and if they believe in revenge and betrayal in real life.
Rasika and Purab also told us that people are very curious to know what is going to happen next in the series including their families. Rasika said, "More than us, the audience is very excited to know what is going to happen now. Since the trailer has come out, I have got several calls questioning- Are you gonna kill him? What are you doing? Can we please know? And I am like you need to watch the show. My mother also called me up and said you can at least tell me. And I said no I can't. So there seems to be a lot of curiosity around what is going to happen. The trailer has done the superb job of balancing between information and sense of interest."
Purab added, "My wife has seen the original series so she knows what happens next? But of course in the Indian version there is slightly more twist to it than the original version. So, she doesn't know about that twist. But I feel generally I have told her about the character and how I feel it. So she has a lot of information but my wife doesn't watch what I do so much. But just like Rasika's mother, my sister watches everything I do although she doesn't live in India but she catches everything I do. And she is really proud of her brother. So she asked me are you dying in the show? Does she kill you? And I said well you have to wait and watch."
Ask them about what they feel about taking revenge or betraying somebody in real life and Rasika says, "I think revenge is not a solution for anything. It's only furthering the problem. But very often in life we are not able to look at it like that when we are in something. So, it is okay to say it from the outside and everybody from the outside can see it except the people who are feeling the anger or humiliation of something that's been done to them or the injustice that they feel has to be equalised in some way. So it's a very human emotion but it is not a solution."
However, Purab had an interesting POV on it as he mentioned, "I am a person who normally likes to forget about something and just ignore it because it's a waste of time to take revenge. But if a revenge happened by itself by universe. Like the universe punished somebody who has done something bad to me, I feel very pleased and very satisfied about it."
Watch the full interview above for some more interesting revelations by them.



Image source: Instagram/purab_kohli/rasikadugal