Sacred Games 2: Kalki Koechlin AKA Batya Makes Some Interesting Revelations On Her Bond With Guruji
Kalki Koechlin's character of Batya from the recently premiered Sacred Games 2 has left the viewers with so many doubts. Read on as she opens up on the complexities of her character and Guruji AKA Pankaj Tripathi.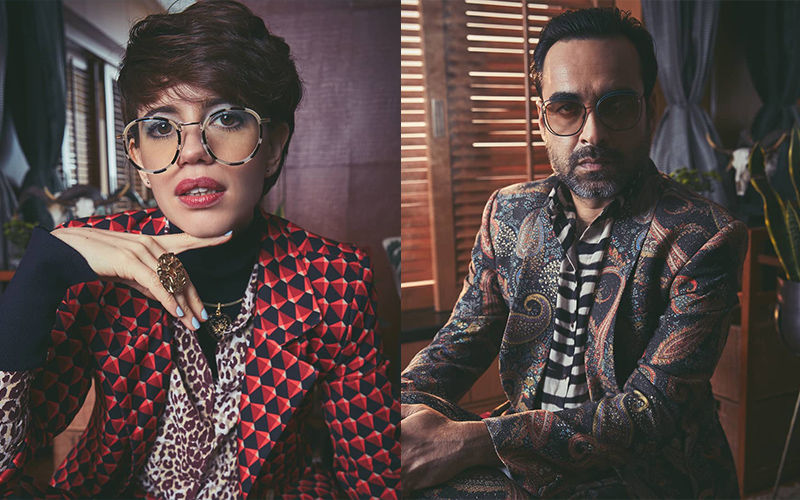 Netflix's Sacred Games, the first season of which premiered last year, is among one of the most popular series in the country. Right from all the characters to the show's plot; everything kept fans on the edge of their seats. Much was being said and anticipated about its second season and, only recently, it was aired amid all the madness. Well, apart from Ganesh Gaitonde, Sartaj Singh and Guruji, Sacred Games 2 witnessed some new additions like Batya(Kalki Koechlin) and Shahid Khan(Ranvir Shorey). As much as the new season was loved, its ending left the viewers with a lot of questions.
Well, Kalki, who plays a disciple to Pankaj Tripathi AKA Guruji, has managed to impress the viewers with her spectacular performance. In a conversation with India Today, the actor opened up on her intriguing character. The Yeh Jawaani Hai Deewani actor stated how Batya is a very complex person and someone who has learned Guruji's teachings with all her heart and soul. She further added how Batya opens up with Sartaj Singh about her background and that she had a rough childhood, which is the reason behind her complex personality. "On one hand, she wants to start afresh; on the other hand, she can never escape from who she is inside. And that is the essence of the second season. Even Sartaj had that conflict that even if you start afresh and destroy everything, you will not be able to destroy your problems," said Kalki.
Further, Kalki also revealed the kind of similarities her character Batya shared with that of Guruji, stating that both of them are on an escape and want to find solace. "They are making their own home, their world because they didn't grow up with a solid home. That loneliness, that feeling of finding some family is something they share. In a way, they both are family," continued the actor.