Sanak: Terror Strikes With Chandan Roy Sanyal's Sanki Performance, Says, 'I'm Honored That So Much Appreciation Has Come By'
Sanak an action thriller features Vidyut Jammwal, Rukmini Maitra, Neha Dhupia, and Chandan Roy Sanyal in the lead roles.The film premiered on 15 October 2021 on Disney+ Hotstar.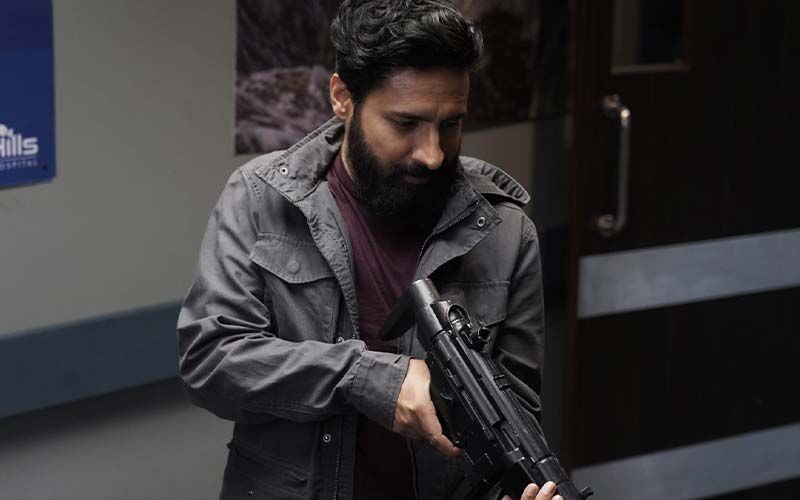 After making a mark in India's most popular series, actor Chandan Roy Sanyal hits the digital scene as a maniacal villain in Vipul Amrutlal Shah & Zee Studios' 'Sanak - Hope Under Seige. The versatile powerhouse garners an outpour of positive reviews for his terror-evoking performance in the film directed by Kanishk Varma, starring Vidyut Jammwal, Rukmini Maitra, and Neha Dhupia.
Establishing his command on his craft, the Aashram actor has positioned himself as a credible performer with his portrayal as Saju, a merciless and diabolical hostage-taker who masterminds a siege over a hospital. The common thread in the unanimous appreciation rained on Chandan was the way he dug into the villain's mental space. The actor sat in the makeup chair for over an hour as his look required elaborate makeup and prosthetics. He also trained for a month under the guidance of an American action director and learned rifle handling for the hostage drama. If the reviews are anything to go by, the actor's hard work has paid off.
Trade Expert Amul Mohan says, "Chandan's terror-evoking performance in Sanak speaks to his versatility. As an actor, he's as natural as they come. The film captures his finesse as an antagonist that had been unexplored until now."

Trade Expert, Ramesh Bala says, "Chandan Roy Sanyal plays his ace as a bankable actor in Sanak. He holds his own and appears a merciless villain who makes the audience anxious about the next ghastly thing he's going to do. His presence and mannerisms are effortlessly convincing."
Grateful to have been appreciated for the role, Chandan says, "I'm honored that so much appreciation has come by for Sanak. It feels great and rewarding to be reviewed positively by the best in the business. Raju Solanki's role allowed me to go to the dark side and I thank the producers for giving me the opportunity to explore my craft with such a large-hearted film."

Chandan's upcoming projects include Ashram Season 2 and a few unannounced ventures.