STATE OF SIEGE: Temple Attack Teaser Out: Akshaye Khanna's ZEE5 Film Is Packed With Thrill Action Suspense And Drama
Akshaye Khanna is making his digital debut with the Zee 5 film- State of Siege: Temple Attack. Today the makers released a teaser and also announced the release date.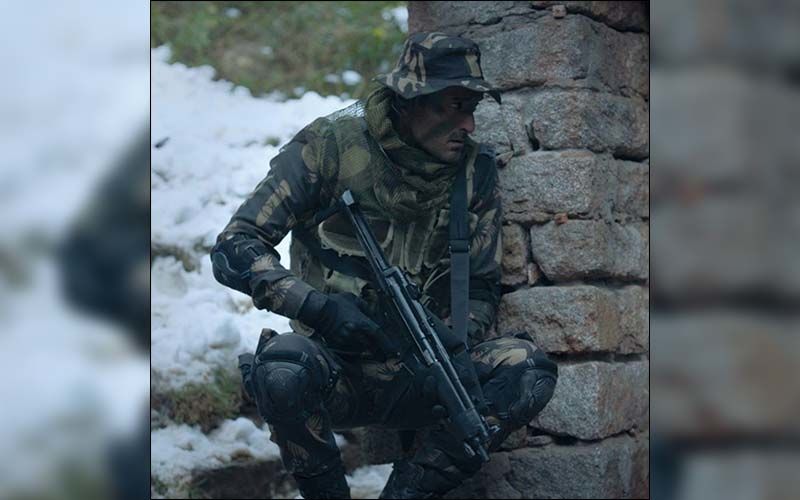 Actor Akshaye Khanna is all set for his digital debut with his upcoming project State of Siege: Temple Attack which features the Race actor in the role of an NSG officer who is charged with eliminating the terrorists. The show is based on the terrorist attack that took place in Akshardham Temple in Gandhinagar on September 24, 2002. On Saturday, the makers of Zee 5 released the teaser from the film and also announced the release date. It is set to release on Zee 5 on 9th July.
Talking about the show, director Ken Ghosh who helmed the hugely popular and successful show Abhay 2 said in a statement, "State of Siege: Temple Attack is not just a film, it is a tribute to the NSG commandos of India who are always ready to risk their lives to protect us. As a son of a naval officer, I have grown up in awe of our armed forces. In, State of Siege: Temple Attack, we have tried our best to give a fitting tribute to our heroes and I cannot wait for the release of the film on ZEE5."
In the teaser, we see Akshaye back in the uniform after many years; the one-minute-long clip also promises a lot of thrill, action, drama, and suspense. The teaser starts with a voice-over of a terrorist who is willing to kill everyone for their mission. It shows how people were trapped by the terrorist and kept hostage while the NSG commandos took charge of the situation and saved lives. Also Read: Raashii Khanna To Join Ajay Devgn In Rudra-The Sting of Darkness- EXCLUSIVE
Meanwhile, actor Vivek Dahiya is back as an NSG commando after State of Siege: 26/11 and Gautam Rode. The dream team who created State of Siege: 26/11, Contiloe Pictures (Abhimanyu Singh) are producing the film.


Image Source: Spice Pr