Stranger Things 4: New Teaser Gives A Glimpse Of Eleven Struggles Adjusting In New School-WATCH VIDEO
The clip seemingly gives out titles for all the season 4 episodes for the first time.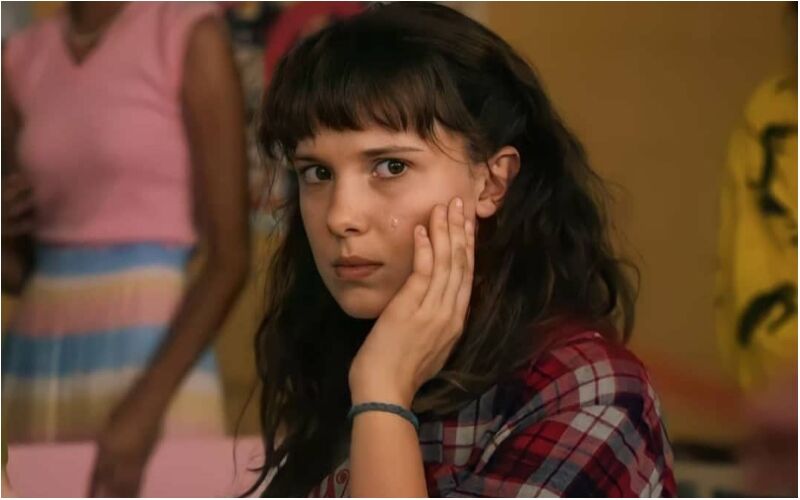 Stranger Things is all set to reign over Netflix once again as the series is all set to get its new season soon. The latest season of the series has received yet another mysterious teaser video, in a series of latest movies teasing a glimpse from the upcoming season.
In a new teaser dropped on Saturday, Eleven can be seen in California, adjusting to her new life and school. A voiceover of her sends Mike a letter and shares that everything is great (clearly she is lying), and says she can't wait for spring break. Later the clip features some eerie music under shots of a roller rink and Eleven looking afraid, along with helicopters, explosions, and Joyce recoiling from a creepy looking doll.

The clip also seemingly gives out titles for all the season 4 episodes for the first time. They will be called:
The Hellfire Club, Vecna's Curse, The Monster and The Superhero, Dear Billy, The Nina Project, The Dive, The Massacre At Hawkins Lab, Papa, and The Piggyback.
However, these do not sound like episodes where a lot of good times will be had by our heroine and her crew.

Looking at the clips so far, only fragments of the story have been able to make it out for the fans. Netflix has so far given hints of apparently haunted Creel House, a presumably huge monster, Hopper's time in Russia, and the reappearance of Dr. Brenner have all been mentioned by Netflix in the previous teasers.
In the next season, Eleven may be forced to face her past. However, we still await a full trailer.
Image Source: Instagram/millleebobbybrownn