Stree, The Babysitter And More: 5 Bingeworthy Horror Comedy Movies You Can Just Binge On Disney+ Hotstar and Netflix
Here's a list of 5 bingeworthy horror comedies you can watch during the lockdown- Stree, The Babysitter, The Bar and more, thus kicking away boredom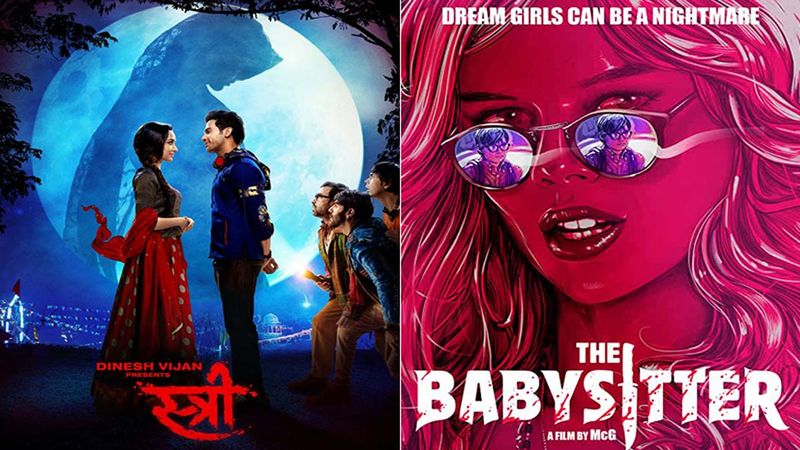 If you want to build your appetite for the horror genre slowly and steadily, just a suggestion why not start with horror comedies? Though it will give you chills and thrills, almost leaving you nailing biting as to what will happen next, it also prep you for the hardcore horror genre content for the upcoming days. Thus, getting away from the fear element and finally being able to enjoy horror movies. VOILA! On that note in this news piece we have a list of 5 bingeworthy horror comedies you can watch during the lockdown.
Beginning with National Award winning actor Rajkummar Rao's Stree, co-starring Shraddha Kapoor, this movie saw the actor once again impressing us with his acting prowess. The plot is quirky and gripping, finally leading to a lot of entertainment. Next up is American teenage comedy titled The Babysitter released in 2017; it received mixed response from the audience. Joining this league is yet another American black comedy titled Happy Death Day, released in 2017; it was a huge hit at the box office. Adam Scott and Evangeline Lilly starrer Little Evil is a supernatural horror comedy directed by Eli Craig. Lastly on the list is a Spanish black comedy, The Bar, where the entire film revolves around a murder sequence and mystery behind it.
Stree: (Disney + Hotstar/ Netflix)(imdb: 7.6, age: 16+)
A story that revolves in the village of Chanderi, where a ghost of woman haunts the men of the village and attack them. To solve this mystery a guy named Vicky and his friends start to look into the matter.
The Babysitter: (Netflix)(imdb: 6.3, age: 18+)
Happy Death Day: (Netflix)(imdb: 6.5, age: 13+)
This movie is about Theresa Gelbman who gets killed and gets stuck in a loop of the same day. She gets killed in different ways but not getting to know her killer. It stars Jessica Rothe in the lead around whom the plot of the film revolves.
Little Evil: (Netflix)(Imdb: 5.7, age: 16+)
The Bar: (Netflix)(imdb: 6.3, age: 18+)
This Spanish movie is about different group of people who are in a bar when a sudden shootout takes place killing two people. After the shooter exits the bar, all of them turn against each other as they think somebody between them is the reason for the bloodshed in the bar.
Image Source: twitter/imdb