Suchitra Pillai To Play Rajat Kapoor's Wife In Director Shaad Ali's Hindi Adaptation Of Call My Agent - EXCLUSIVE
Last year, Applause Entertainment announced the Indian remake of the French comedy-drama Call My Agent with director Shaad Ali. The series went on floors in October, and it features Soni Razdan, Rajat Kapoor, Aahana Kumra, and Ayush Mehra in pivotal roles.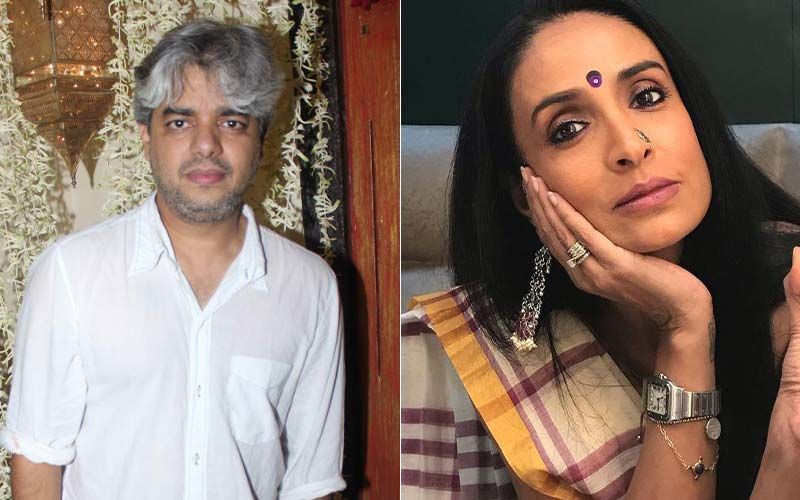 Suchitra Pillai who has been making a mark with her roles in films and series for a long time now has bagged a meaty role in Shaad Ali's next directorial, the Hindi remake of the French drama Call My Agent. Spotobye has exclusively learned that the actress will be playing actor Rajat Kapoor's wife in the drama series.
Speaking about the show the Hello Mini 3 actress reveals. "I play Rajat's wife in the series; we actually had some good fun on the sets during the shoot. We all had something to refer to but everyone has brought in some masala into those roles."
Ask her if she got a chance to see the original she says," I did watch the original and found it very interesting but my take on this character who I play is different. Obviously, you don't want it to be chapo (copy) of another actor so you give your own twist and we managed that with all characters actually. The shooting for it is done"
The show also features Soni Razdan, Aahana Kumra, Ayush Mehra among others. While the original The show, followed the lives and the daily grind of four agents at a talent film in Paris, as per reports the Indian version will be told through the eyes of the agents of four Bollywood celebrities. Writer duo Abbas and Hussain Dalal have written the Indian series. Also Read: Is Shaad Ali Directing The Hindi Adaptation Of Meghan Markle's Suits? Here Is What The Director Has To Say-EXCLUSIVE
Image source/Instagram/SuchitraPillai