Tanuj Virwani: 'I'd Rather Have Someone Hate Me For My Negative Characters Than For The Work That I Am Doing'-EXCLUSIVE
Tanuj Virwani, who was recently seen in Tandoor opposite Rashami Desai, talks about the show, his transformation, his career choices and more.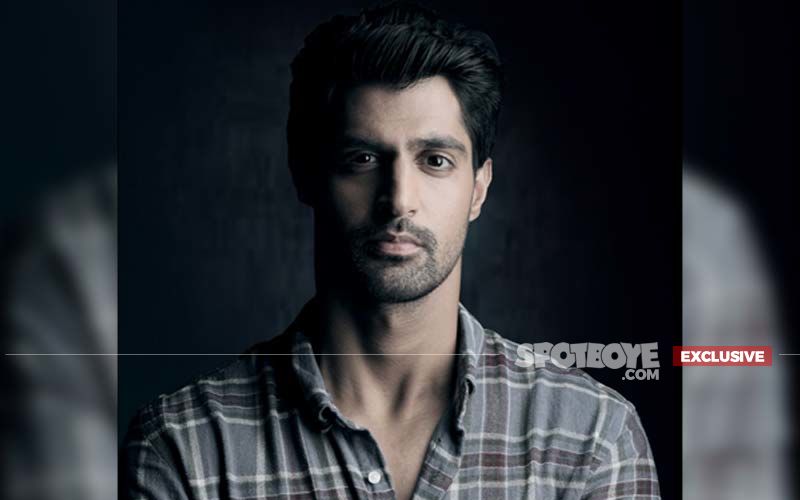 Actor Tanuj Virwani was recently seen in the web show Tandoor, opposite Rashami Desai, that depicted the story of the real-life horrific incident that occurred in Delhi in 1995 where a husband murdered his wife and dumped her body in a tandoor at a nearby dhaba. In the show, Tanuj and Rashami played that couple.
Tanuj insists that since the character was based on a real person, it added a sense of responsibility in his portrayal. "Whatever work I have done till now, no matter how realistic the portrayal has been, none of it was based on reality. It came as an added sense of responsibility as you don't want to offend anyone," he says, adding that there was a lot of information on the internet that helped him understand the incident. "We are showing the before, during and after of this tragic incident."
The actor had to undergo a massive physical transformation for his part, but he maintains that the bigger challenge was to convince himself mentally to go through with it each day. "Being an actor, especially a leading man, you are used to making sure you look conventionally good, but here I had to abandon all of those vanities. Once I was able to surpass that, then only I was able to get into the skin of my character. Since he is not a conventionally good-looking guy, he has a lot of insecurities and to cover that he has this kind of an authoritative nature and is a control freak. I thought if I won't successfully marry his mental state with his physical being, then maybe it won't have that impact," Tanuj asserts.
The actor shares that it wasn't easy to look at himself in the mirror everyday and motivate himself. "Sometimes it was really unhealthy and sluggish for me and I didn't feel great. I put on a significant amount of weight in a very short span of time. Even the people would look at me on set differently. Your confidence takes a bit of a hit as how many people would you go up to and explain that it is for a character," he states.
So, did he ever have this doubt about what he was doing by taking on this role? "Three-four years back, maybe my mindset would have been different, but with the way today people accept different stories due to OTT, it gives us the confidence to make brave choices as actors," he replies.
Tanuj asserts that Tandoor had been quite a mentally draining project for him. "But at the end of the day, when you see people's reaction to your work, it validates your choices. For that, if I have to put myself through physical and mental duress for a few days, I don't mind doing it as I love my work," he smiles.
The actor has been doing well on OTT for a while now. When he started acting in films, it didn't go as well, so did he ever think that one day he would be in a position like he is in today? "I didn't have the best of start when I started my career as an actor and it did take my spirit down, but I also learned a lot from it. It used to leave me very upset and dejected as I wanted to come out of my mom's shadow and carve my own niche, but it's an amazing feeling today to see people accepting my choices. And I like to believe that I still possess that hunger," he insists.
Tandoor marked Rashami's OTT debut while Tanuj has been around for a while on the platform. So, did he give her any advice while working? "Rashami is a brilliant actor who doesn't need my advice. She was a thorough professional who has that amazing knack of switching on and off from her character in an instant and I have always been really jealous of that. It was so fascinating to see her do that," he says.
Since he kills Rashami's character in the show, has he received any hate messages from her big and loyal fan base? "The ratio of good to hate messages isn't that bad but I am ready to accept that hate. I'd rather have someone hate me for my negative characters than someone hating me for the work that I am doing. The more people hate this character, the more successful it is for me," he concludes.
Tanuj will next be seen in Alt Balaji's Cartel, along with an ensemble cast. He also has Inside Edge 3 up for release. Apart from that, he has two more web shows in the pipeline, Illegal 2 with Nia Sharma and Code M season 2 with Jennifer Winget. He has also shot for a film with Vijay Raaz and Bijendra Kala.
Image source: Pearl Media Communications