Thalaivi: Kangana Ranaut Starrer To Have A Digital Release; Sold To Netflix And Amazon Prime For Rs 55 Crore- Reports
As Kangana Ranaut's film Thalaivi is one of the much-anticipated movies of the year, reportedly it is sold to Netflix and Amazon Prime and is set to have a digital release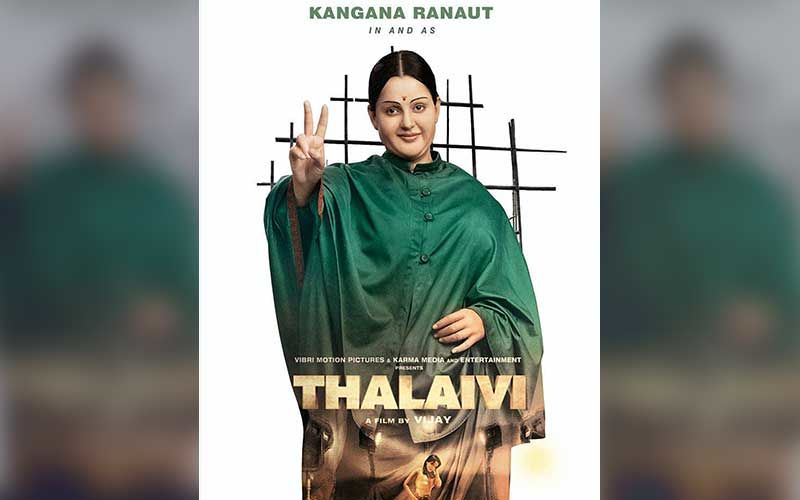 Kangana Ranaut starrer Thalaivi is one of the much-anticipated films of the year. It's been months now since the actress has been gearing up for the film. Like we all are well aware, Kangana has given her best to the film and worked hard to fit in the character she plays in Thalaivi as well. As many films have been releasing on OTT platforms due to the ongoing pandemic, reportedly, Kangana's film Thalaivi has been sold to Netflix and Amazon Prime for Rs 55 Crore. Thalaivi is all set to have a digital release.
According to a report in Pinkvilla.com, Kangana Ranaut revealed some details on the release of her film Thalaivi. When asked if she was okay if her film Thalaivi gets a direct digital release, Kangana said, "It depends. For example, a film like Thalaivi just can't release on digital because it is such a massive scale film, neither a movie like Manikarnika is a digital space film, but yes films like Panga, Judgementall Hai Kya also cater to that audience. The way the film is made, it is very digital-friendly. They have recovered huge costs through digital itself. So, it depends."
As the actress shared her point of view in the situation, Kangana revealed how it all depends if she is okay with the film having a digital release or not. On the other hand, the report also quoted Kangana saying, "For Thalaivi, it is a bilingual film. As a matter of fact, the film is sold to both Netflix and Amazon in both Hindi and Tamil for around Rs 55 crore."
Image source: Instagram