The Tattoo Murders Actress Meera Chopra On Shooting In Kamathipura, Appealing To Make Prostitution Legal And Sex Workers Commiting Suicide- EXCLUSIVE
Meera Chopra speaks to SpotboyE.com about her latest project, The Tattoo Murders and more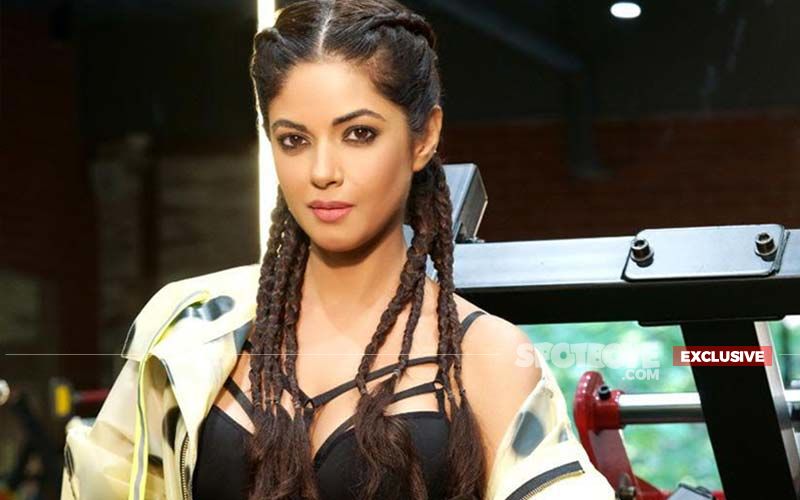 Meera Chopra, who is being praised for playing a cop in her recent web series, The Tattoo Murders, spoke to us about the reason behind she appealing to make prostitution legal in India. The actress, who shot for the series, in real locations of Kamathipura got to know their life closely.
The actress went on saying, "It was not a good experience as we have done 80% shooting in the real locations of Kamathipura. There was no set built. The litter we are crossing or Jin gharo mein ham jakar chhape maarte hain all that were also real locations. So, in that process, I did get a chance to speak to a lot of prostitutes. In fact, we shot in their houses also. And then, there were many who used to stand on the road side while we used to shoot for our series. Like anyone, I was also curious to know why they have to do this? The very common answers we got from most of them was they usually come from a very abused background, their husbands are not very supportive or they are alcoholic, they also beat them under the influence of it or sometimes force them to get into it. It's a vicious circle from which they couldn't come out."
She also added, "When I met these people I got to know because this is illegal. Indian prostitution has become a niche business. Where a girl sleeps around for Rs 400-500 rupees. And they have to distribute it with the other person also as it is illegal. Unke haath mein kuch nahi aata. So, that's the pain all the workers go through. Because they get paid so bad they have to keep looking for clients and keep sleeping. If they get 4 clients a day, they feel happy. Their life is all about this. So, I was thinking that this is not going to stop even if we keep shouting about our culture. Either you get it stopped completely or else make it legal so that they get the money, what they deserve. But they don't as ye aadha system mein batta hain because they have to run this business. If prostitution will be stopped completely, I will be really very happy."
Meera, who shot for one set of the series in July after lockdown went on revealing, "During the lockdown nobody used to go there. So all the sex workers had to suffer. And a lot of them also committed suicide. They are somebody who are forced out of situation. Nobody wants to get into this wilingly and they are in a very bad situation."
Image source: Instagram/meerachopra