Your Weekend Watchlist: Shows To Watch This Weekend
August has been a great month when it comes to web content and this weekend is also no different. Presenting our weekend watchlist to help you navigate through the sea of content and pick the ones that are worth your time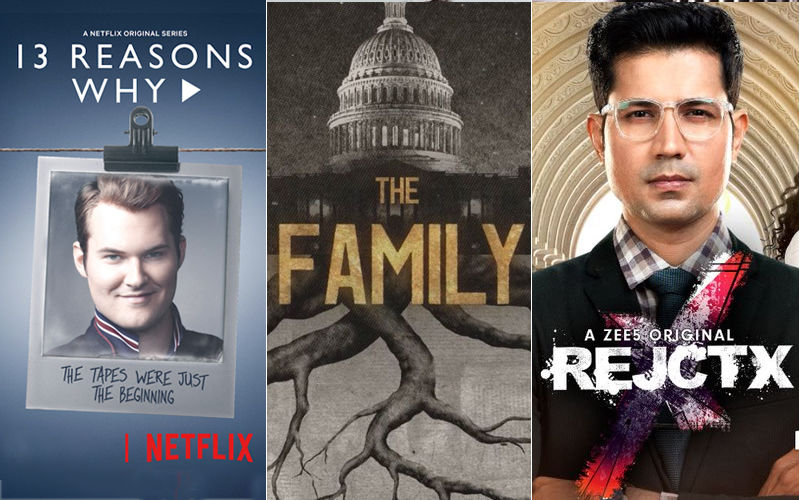 By this time, we hope you have finished watching Netflix's Sacred Games 2 and Mindhunter 2. If not, stop reading right away and begin with those. Those two shows had us captivated all of last weekend. As sad as we were to see them come to an end, by the time this weekend arrived, we had a host of great shows waiting for us. Here's what we think you should binge on this weekend.
1.

13 Reasons Why Season 3 – Netflix
Netflix's 13 Reasons Why has been facing backlash who claim the show is too triggering. With graphic portrayals of sexual assault, bullying, self-harm, this might be true. But to a responsible audience, it is a show that brings to light these shows. Whether you like the show or you hate it, you definitely cannot ignore 13 Reasons Why and after the heart-breaking end to Season 2, we cannot wait to see what the new season has in store for us. The trailer definitely looks grittier and even more thrilling.
A secret organization controls world politics in the guise of religion. This is not fiction, but the truth. The Family is a documentary series on Netflix which delves into the workings of a group of men who have a stronghold into what goes on in the most powerful rooms in the world. Like the trailer rightly says, it is not about faith, it is about power. Power in the hand of a few individuals. The five part docu series is powerful, revelatory and definitely binge-worthy.
Zee5 original, Rejectx just dropped their last episode yesterday and if you were waiting for all the episodes to come out like we were, it is now binge time! Starring Sumeet Vyas and Kubbra Sait, Rejectx is about a group of misfits (or rejects) in high school who form a rap band to give a voice to their feelings. The trailer looks very interesting and with those names in the cast, we can't wait for this one!

Image Source:- youtube/Netflix/zee5