Zareen Khan Opens Up About Hum Bhi Akele Tum Bhi Akele; Says, She Had To Convince The Makers TO Be Part Of The Film- EXCLUSIVE
Actress Zareen Khan's Hum Bhi Akele Tum Bhi Akele tells the story of a gay man and lesbian woman embracing love, life, and friendship. The film premiered on Disney Plus Hotstar on 9th May.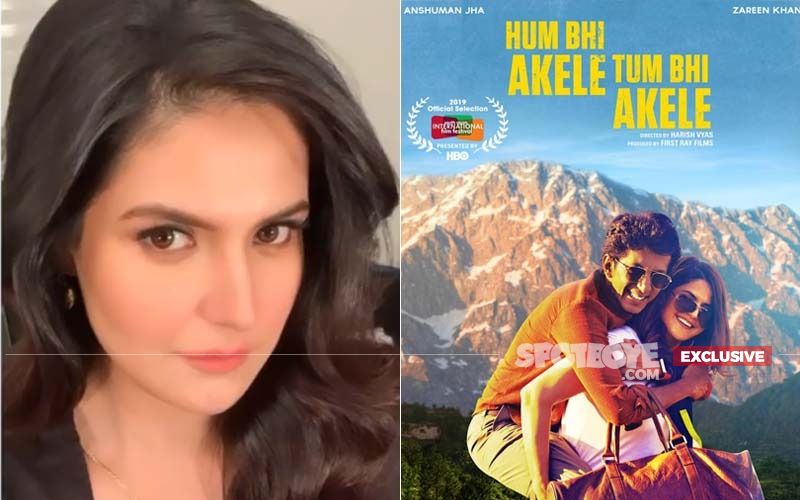 For the very first time actress Zareen Khan who has worked in films like Veer, Ready Houseful 2 will be experimenting with her role. She will be seen playing the role of a lesbian named Mansi opposite Anshuman Jha who will be seen as a gay man named Veer. However, the actress reveals that in the beginning, the makers were not keen on making her part of the film she says, " The moment I heard the story I wanted to be part of it but, I also had to convince the makers to take me in the film. They had this perception about me that I could do only a glamorous role since that's what I have done in my previous film. Therefore they were sure that I wouldn't fit into the character of Mansi. So to convince them I put on a little bit of weight for this character, to look like a girl who loves eating, who is not into her looks, and all of that things. Later I was asked to audition which I did and they were happy with it. That's how I became a part of Hum Bhi Akele Tum Bhi Akele."
The actress who was launched by superstar Salman Khan in Veer expresses her displeasure in not getting many challenging roles, "Honestly, I want to do roles and characters that will challenge me, that will push me out of my comfort zone. If I am doing the same thing, wearing the same odd clothes and dancing then what's the point, there is no satisfaction to me or to the audience who think that I do the same thing in every film." She adds, "Now, it's a conscious decision to do roles that are different. Unfortunately, up till now, I haven't got that many opportunities and people's perception of me remain the same."
Zareen hopes that Hum Bhi Akele Tum Bhi Akele will be able to break the typecast, " I hope after this film that image of mine breaks and people see me in a different light and give me all sorts of different roles that I can experiment with," she exclaims.
Hum Bhi Akele Tum Bhi Akele is currently streaming on Disney Plus Hotstar and is directed by Harish Vyas.
Image source: instagram/zareenkhan