Binge Or Cringe? The Family Man Review: Sometimes Dark, Sometimes Satirical, But Always Really Good
Prime Video's latest original series, The Family Man, starring Manoj Bajpayee is a spy thriller and opens up the genre for India. Here's why the show is worth the hype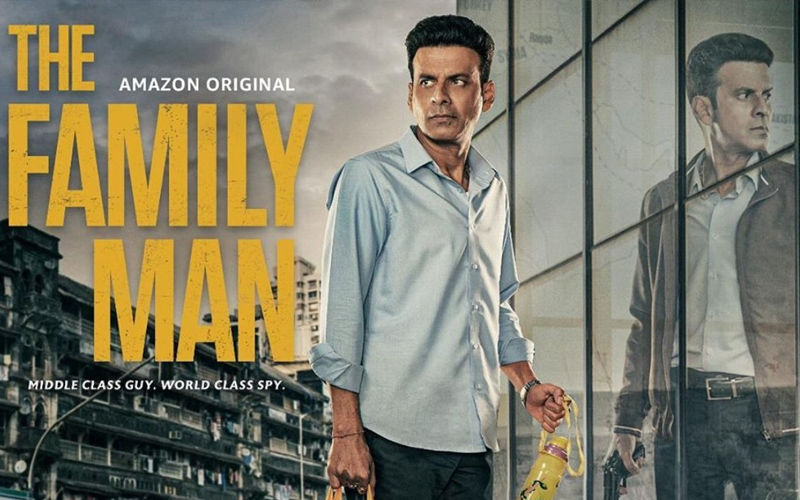 Amazon Prime Video's latest offering is a spy show like no other. Many spy shows and films have delved into the double lives spies tend to lead, but none of them have given them the kind of flesh and blood authenticity Family Man does. When we meet Srikant (Manoj Bajpayee), we realize very soon that he is a flawed man. An undercover analyst at an intelligence agency masquerading as an ordinary Government employee, he deals with marital problems and national security issues all at once.
Definitely not a perfect husband or father, Srikant is dealing with guns and grocery shopping in consecutive moments. The best moments of the show come when his family is close to uncovering the truth or when a red-alert call interrupts moments of domestic unrest – whether it is a child's birthday party or a meeting with the school principal. Your heart races along with his.

The Family Man also provides a commentary on the current socio-political landscape of India, whether it is the burning Kashmir issue which seems more relevant than ever right now or the marginalization of certain communities based on religion. It is refreshing to see directors Raj & DK (of Shor In The City and Go Goa Gone fame) not taking sides at a time when it is easy to do so.
It goes without saying that Manoj Bajpayee steals the show in a narrative that is more or less centred around him. His wife's character played by the lovely Priyamani is also someone you root for throughout. Technically sound, the screenplay is another hero who saves the day. There is a stunning fight sequence over 10 minutes long which is a one-shot sequence that you're going to remember for a long, long time.
The Family Man is a delicious watch. Don't miss it.
Our Verdict: Binge-worthy


Image Source:- youtube/amazonprimevideoindia