Chakravyuha Review: The Show Is Riveting To Its Bloodied Finale
Here's our review for Chakravyuha, streaming on MX Player, starring Prateik, Simran Kaur Mundi, Ruhi Singh, Ashish Vidyarthi, Shiv Panditt, Gopal Datt and Asif Basra and directed by Sajit Warrior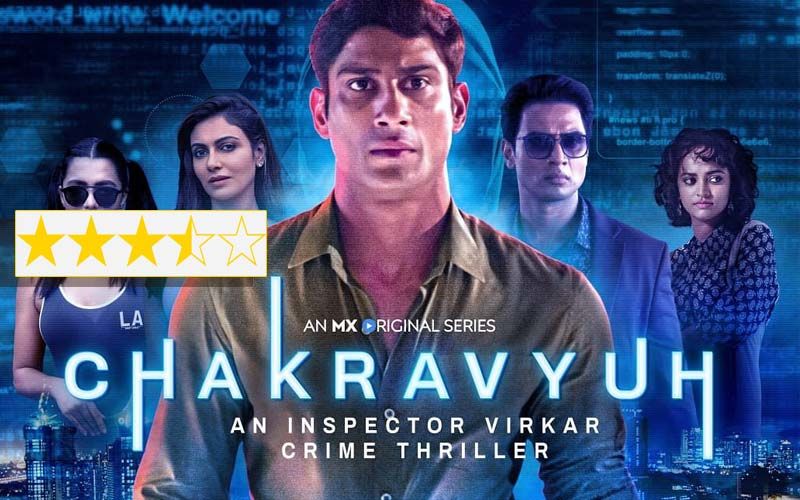 Chakravyuha, based on Piyush Jha's crime bestseller, fills that space on the web which we want filled: the crime-investigation drama. Filled with a cornucopia of twists and turns, the 8 episodes take on a topical zone of mal-appropriation: the Internet.
Cybercrime is given a rapidly advancing treatment as Inspector Virkar, who as played by a clean-shaven Prateik, wears a perpetual expression of disgust as though his uniform were two sizes too small for him, investigates the death of two cyber blackmailers followed in the third episode by the brutal assassination of the prime suspect. In this way, the well-crafted series keeps steps ahead of viewers' expectations.
By the time we come to the midsection of the rapidly mutating plot, we know who the main brain behind the gruesome crimes are. And Vikar's romantic liaison with a therapist (Simran Kaur Mundi) is of no interest to us.
Gruesome crimes reminds me of the inhouse forensic expert Sinha (the talented Gopal Datt) who is shown to be a pizza addict who can eat through the most gruesome crime evidence. He may put you off Pizza for life. But his proclivity to eat while severely cut-up bodies lie in front of him, would make you wonder how close crime investigators are to turning into criminals themselves.
There are some fast-paced chase sequences where the obstinate Virkar races against time to the best of his abilities. Regrettably, he looks too lazy to put up an impressive chase. When his admirers (which includes a cute inhouse hacker named IP) tells us how good he is at nabbing miscreants, we just have to take their word for it. Prateik also needs to work on his dialogues. He calls out criminals as if inviting them for a game of virtual chess during lockdown.
If apart from the whodunit hoopla that occupies centrestage, it is able performances that you are looking for then watch the game of one-upmanship between Ashish Vidyarthi and the late Asif Basra (the latter in his last screen appearance) as sparring senior cops who hold divergent opinions on the hero Virkar's abilities.
There are no two ways about the crime-thriller genre getting a refreshing new twist in the 8-episode spread with just enough thrills to keep you hooked to the last.
Image source: Instagram/_prat