Haathi Mere Saathi Review: Elephants Are Saved In Rana Daggubati, Pulkit Samrat And Shriya Pilgaonkar's Movie; But What About Us?
Haathi Mere Saathi should be referred to the SPCA - the Society for Prevention of Cruelty to the Audience.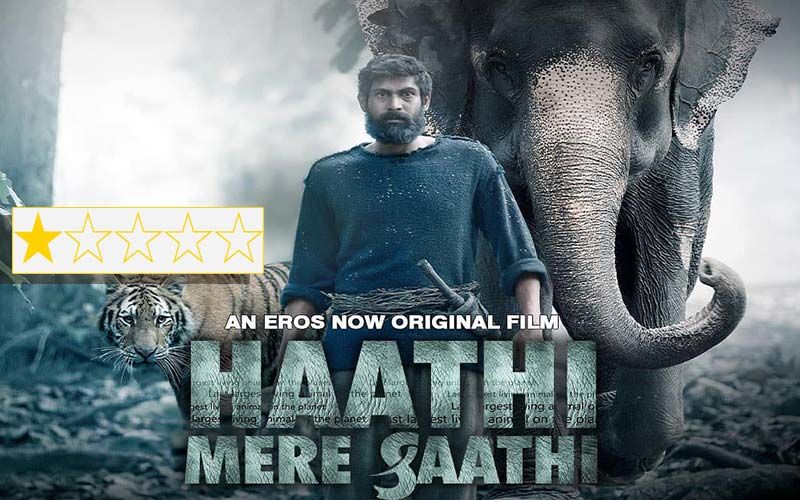 First things first. This Haathi Mere Saathi has nothing to do with Rajesh Khanna's 1971 blockbuster of the same title. This one has lots of elephants in it but fails to address the elephant in the room - why has this film been made? If I was the producer I would quickly throw the footage into the sea and pretend it never happened.
Haathi Mere Saathi has Rana Daggubatti running around with a wild look in his eyes as if he's just seen the Chinese releasing the coronavirus. He plays some kind of an animal conservationist battling to save elephants from evil capitalists. Anand Mahadevan is the greedy entrepreneur who builds a big wall blocking the elephants from the jungle.Someone should block the elephants from queuing up to see this film. They would feel insult is being added to injury.
And poor Sheeba Chadha! That extraordinary actress is reduced to a prop in a film that is not really a film. It's torture chamber, sure to but conservationists off conservation for a lifetime.There is a whole lot of noise and screechy sermons on how human plunderers are destroying the elephants' natural habitat.
But the tone is way too shrill to convey the message. Messages work only when conveyed in a reasonable tone. Haathi Mere Saathi is the sledgehammer of conservatism. The CGs are extremely. Poor Daggubatti monopolizes the footage. The voice that's dubbed for him in Hindi doesn't suit him. Ditto Zoya Hassan running around the jungle trying to save the elephants and trying to save poor Pulkit Samrat who looks lost in the jungle. Anyone would, after running from dawn to tusk (dusk).
But who will save the audience from this hysterical tripe about the plundering tribe? This film should be referred to the SPCA - the Society for Prevention of Cruelty to the Audience.
Image Source: Instagram/haathimeresaathi, youtube/erosnowmusic