Halston Review: Ewan McGregor Delivers An Acting Masterclass In This American Miniseries
We wish the rest of the series had more of these sparkling moments. Sadly it's more drudge than dynamism. Halston is tragically deprived of a life force.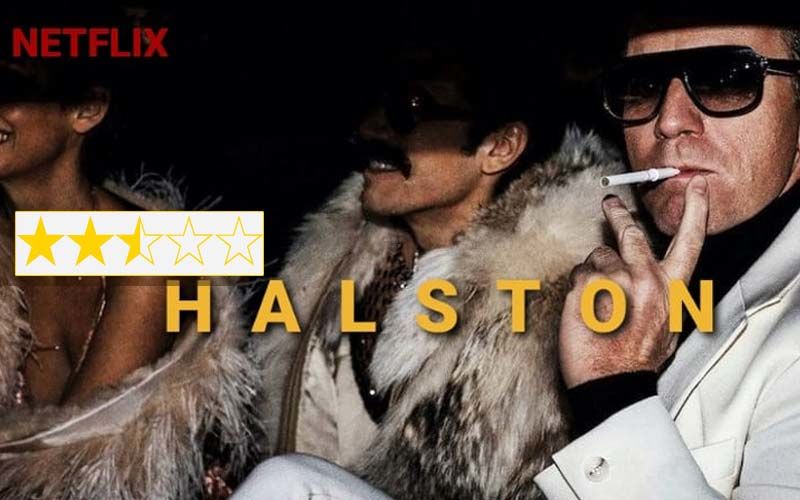 I must confess I've no interest in the secret and public lives of dress designers. Of course, I've heard of Kelvin Klein and Manish Malhotra, and I even know one of the two personally (guess which!). But I had never heard of Halston. I decided to invest 4 ½ hours of my life in getting to know about him only because of that brilliant British actor Ewan McGregor who for my money and time is the finest British actor since Richard Burton.
Hell, McGregor has even begun to resemble Burton in tone and personality! I have watched his best performances many times over. I can't say I will go back to Halston. But that isn't McGregor's fault. The life of decadence debauchery and self-abuse that Halston lived hardly justified his evil designs (pun!). The gay man (if it's a designer….) started making hats for his precious mother when he was a child. He should have stuck to the era of innocence.
In adulthood, he made hats for Jacqueline Kennedy and stage outfits for Liza Minelli, and that's a sparkling performance by Krysta Rodriguez. Her opening act where she sings and sings about her name being mispronounced—it is Lie-za, not Lee-sa—is worth its weight in gold.
I wish the rest of the series had more of these sparkling moments. Sadly it's more drudge than dynamism. Halston is tragically deprived of a life force. It isn't MacGregor's fault. Halston is such an unlikeable jerk, using and abusing the people close to him. These include his long-time clothes illustrator and best friend Joe Eula (David Pittu), Tiffany-model Elsa Peretti (Rebecca Dayan), his first love Ed (Sullivan Jones) and then the brutal sadistic love of Halston's life the Venezuelan self-styled artiste Victor Hugo (Gian Franco Rodriguez) in whom Halston more than meets his match.
The intimate scenes between Halston and Hugo are so absurdly theatrical as to seem like a travesty of true feelings. Or maybe Halston played out his whole life as a burlesque of true feelings. His arrogant obliviousness is a kind of central theme to the bio-pic.McGregor showers nervous energy on his self-obsessed actor. It does nothing to endear him to generations who know nothing about Halston, or worse, don't care.
As I watched Halston's hedonistic doomed life of cocaine and rough sex (he enjoyed casual sex and the company of gigolos) come alive in fits and spurts. The orgiastic lifestyle is repugnant, to say the least. I wondered why the lives of all the celebrities of the American entertainment business looked so similar in their propensity for sex drugs and scandals.
In a sequence during a session of creating his own perfume Halston brings his lover's underwear for a scent test. McGregor has done a lot of kinky things on the screen in his earlier films. This one fails to scandalize. Halston is too brazen to be shocking even an actor as brilliant as McGregor is playing him.
If you are huge clothes horse or a big fan of Ewan McGregor, only then should you venture into this biopic? It tries to be edgy. But only ends up celebrating the clichés of life in showbiz. Not for a minute of the sprawling playing-time did I feel anything but a distant contempt for Haltson's debauched lifestyle. Here is one life that brought on its ruination. No tears shed. No regrets. No takeaways. Except on how to live life 'kink' size.
Directed by Daniel Minahan, Halston gets 2 and a half stars!
Image source: otakukart, Youtube/netflix