Kate Review: The Film Is One Of Netflix's Most Watchable In Recent Times
Kate has much to give. It may not be something that you necessarily want, But it is there for us to take. I suggest you go for it.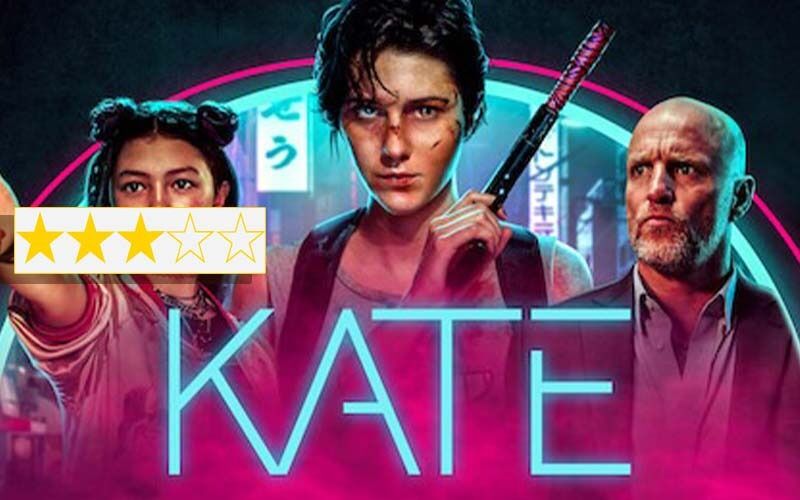 Despite the demonically dismissive reviews abroad, I fell in love with Kate. Sort of. It is not one of the most original action thrillers in recent times. But its emotional and visual richness and the relentless determination to find a moral centre in a world gone irreversible awry, make it quite a tour de force.
Forceful in execution and emphatically unapologetic about the blood-flow Kate reminded me of Quentin Tarantino's Kill Bill, the film that Kate bows to. But not too low. It is a stately homage. But I found the emotional heft of Kate far beyond Kill Bill.
I felt for the assassin heroine Kate played with stirring fluidity by Mary Elizabeth Winstead. This is the singer-actress' first major role. The amount of blood sweat and ligament tears she has invested into her role is to be seen to be believed.
Winstead is in almost every frame of this fetchingly shot (by Lyle Vincent) action thriller. She unapologetically owns every wound every scar of the character. And the volume of physical violence!!!! Kate is either shooting her adversaries or getting shot at.
There are no half-measures in Kate. This is a full-scale one-man army film where the 'man' is a woman who takes on the macho role of the male superhero with more resignation than pride.
Besides Winstead's winning performance Kate has another superb female actor the very young and explosive Japanese Miku Martineau. As Ani, the isolated heiress from a family of brutal assassins, Martineau gives Winstead tit for tat. They make a solid companionship, blazing their way through the gauntlet of gore and guns, giving us not a moment of respite from the calamitous action.
The unrelenting action and the assassin-victim's mentor-pupil bonding reminded me of Luc Besson's La Femme Nikita. But the blood spill in that film engaged on a very chamber piece level. It didn't matter which city Nikita belonged to. In Kate, Tokyo is a living character. Shot as an intoxicating paradise of crime the city grips you from the beginning.
Kate is not a great film by any standards. But it is dexterously written and the main character throbs with a palpable pain. I wish the great Woody Harrelson's part as Kate's mentor-turned –tormentor was less predictable. This not really about him. It's about a woman on the brink of disintegration who briefly finds the protective mother within her only to lose it by the time the day ends.
Kate has much to give. It may not be something that you necessarily want, But it is there for us to take. I suggest you go for it.