Searching For Sheela Review: Futile 'Search' In A One-Sided Lane, Ma Anand Sheela's Documentary Touches Just The Surface
Here's our review for Netflix's latest documentary film, Searching For Sheela- A Dharmatic presentation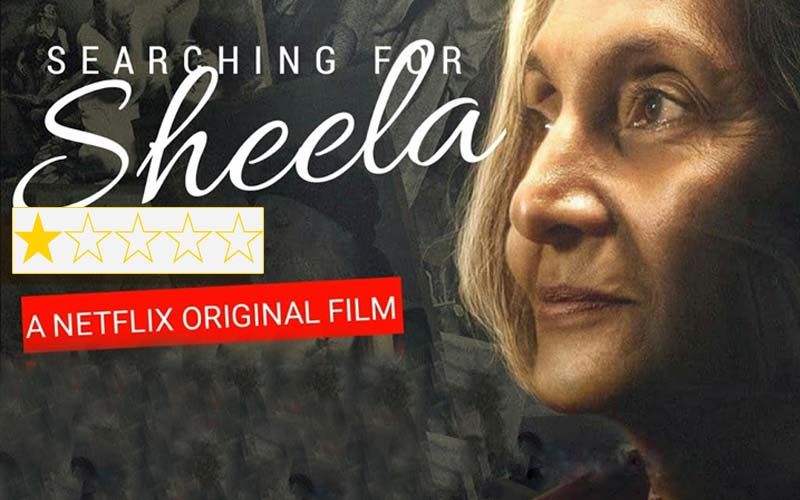 Netflix's Searching For Sheela did not give me any vibe of genuineness, but I'll start the review by being brutally honest (As Ma Sheela asks a group of Delhi socialites while sharing her experiences)- I had minimum knowledge of Bhagwaan Rajneesh, more popular as Osho, his closest aide Ma Anand Sheela and the crimes committed (or not committed by her).
So, I did a bit of surfing on the subject and could gage that Sheela was a controversial figure, accused of poisoning a whole town of Dallas (The United States) with a political agenda, wiretapping and multiple charges of assault.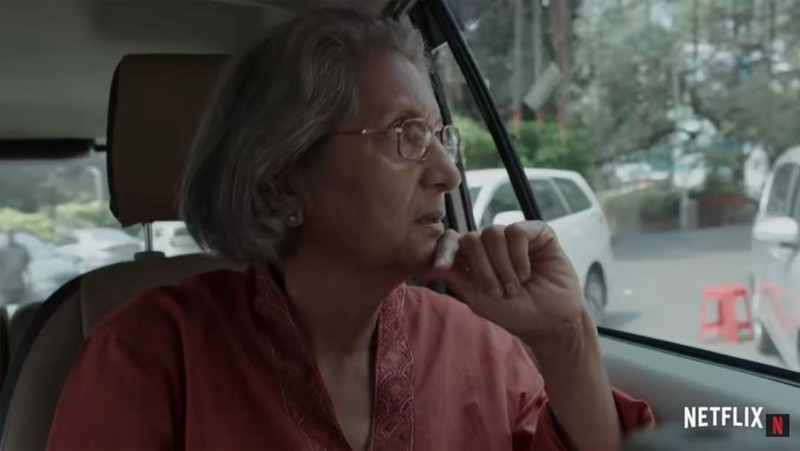 Then grew my curiosity to watch the documentary to know more about the mucky life of Rajneesh's lieutenant BUT what I got to see was a rosy picture, socialites with wine glasses, cheesy selfies, outfit trail sessions at Raw Mango, drinks and talks at a Chattarpur (Delhi) farm house with a few good-looking youngsters- reminds you of a typical Dharma set up? Umm, I am afraid but that's exactly what it was.
The documentary tries hard to paint Ma Sheela in a positive light but for a person like me (coming with a clean slate), I too struggled to find anything concrete which spoke about her non-involvement in the accusations. All she kept saying and the documentary kept reiterating was 'if you have served your time, then you are at zero.'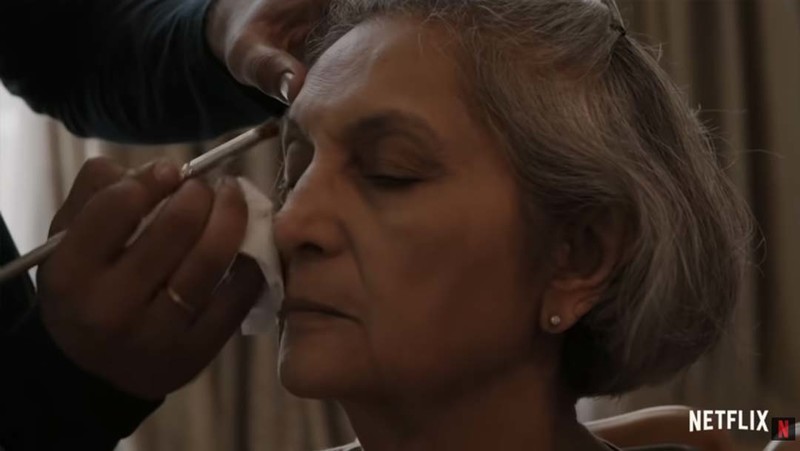 With no one sitting on the director's chair, Searching For Sheela is filled with her close up shots, capturing void expressions, a few inserts of her old DVD interviews, a visit to her hometown in Gujrat, which again doesn't touch the heart in any way and a blank narrative.
So, if you are actually Searching For Sheela, then your search will definitely not end here. The docu-drama has been treated in a typical Bollywood-ish way, answering nothing about the complex life of Ma Sheela.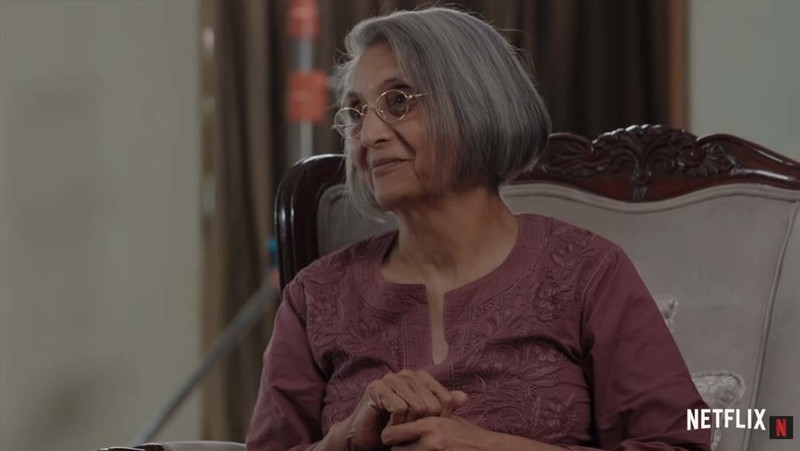 Since the film left me with so many questions, I would want to give Wild Wild Country a chance and see if the 6-part series gives a better understanding of the 'real' life of a 'real' person! This one, well, it's a 1 star from my side.
Image source: Netflix