Spin Review: Abhay Deol And Meera Syal's Film Is The Blandest Depiction Of NRI's La-la-Land
It's a miracle that the actors in Spin manage to keep a straight face while all around them the world explodes into a kaleidoscope of corny colours.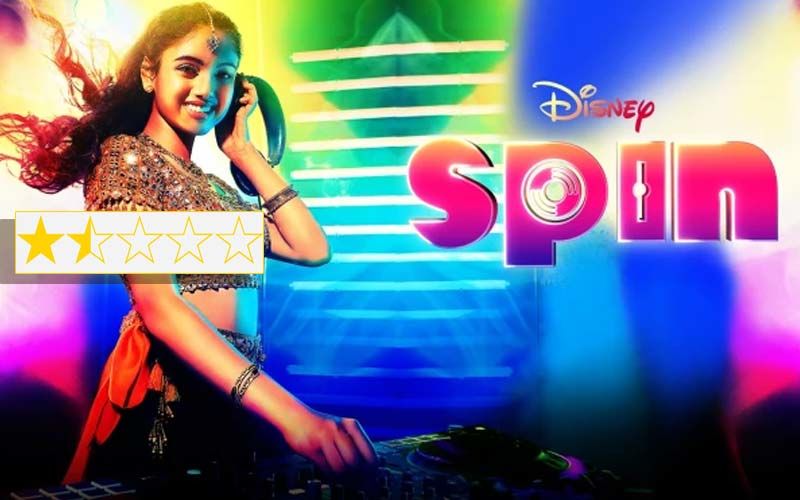 Besides the food on the tables of the restaurant named 'Spirit Of India' where most of this vapid drama unfolds, the true spirit of India is abysmally absent from Spin, a clumsy spin on the India-American experience so contrived and mawkish, it initially felt like a caricature of the Indian experience in the US.
But no. These people mean serious business. So meet Rhea (the very lovely Avantika Vandanapu), a 15-going-on-40 troubled teenager with a Mom who died young and a dad Arvind (Abhay Deol) who is so consumed by the chutney and masala of his restaurant that he can't see what his daughter wants. Anupam Kher in Bend It Like Beckham could give dad Deol a tip or two on parenting a NRI progeny who doesn't conform.
But hang on. There is Rhea's Naani, so feisty that she gives the culture of feisty-ness a badass name. Played by the wonderful always dependable Meera Syal. Naani is the strongest contender for the most likeable character in a film filled with insufferable stereotypes.
We are to believe that Rhea's school is populated by the most liberal imps and fairies on this side of Trump. There is not a hint of racism in the length and breadth of this cuckooland concoction. This only reinforces the spirit of unreality that pervades the 90 minute drama, so sugary and schmaltzy it leaves you a little queasy in the tummy, like you do after eating too many doughnuts.
Which reminds me - Rhea's class-teacher offers Rhea's father a doughnut when she summons him to complain about Rhea. "Doughnut is good. But the jalebis in my restaurant are better," says Deol trying to keep a straight face. Thus begins a doughnut-jalebi romance between Rhea's Indian father and her Black American teacher.It doesn't go anywhere. But hell, what does in this pointless puerile potpourri?
Spin is a delirious homage to the spirit of liberalism. The 'Bollywood' that the characters refer to exists nowhere outside this film. The music that Rhea is so fond of mixing (she wants to be a deejay) sounds like the Pointer Sisters tinkering with the tanpura in a state of drugged bliss.The feisty Naani dances in her restaurant to Asha Bhosle's 'Jab chhaye mera jadoo'. Which is as "Bollywood" as Nora Fatehi playing an Indian spy in Bhuj. Naani also has Waheeda Rehman's poster on the restaurant wall with the caption 'Jab Chhaaye'.
I don't recall Waheeda Rehman, who played a role in the director Manjary Makhijany's previous , superior film Skater Girl doing any film called Jab Chhaye. This is the world of the NRIA - the Non Realistic Indian Abroad who loves 'Bollywood' a concept that exists only in his head.
It's a miracle that the actors in this film manage to keep a straight face while all around them the world explodes into a kaleidoscope of corny colours. Rhea, we are to believe, is such a talented musician that her American class-friend steals her ideas and tries to beat her at a music competition.
These silly Americans, I tell you, think they own the world. They have finally met their match.
Image source: Hotstar, Instagram/actoraryan/iamavantika