Step Out Review: Neha Dhupia's Maiden Production Is Less Fuss, More Hard-Hitting
Here's our review for Neha Dhupia's first production venture, Step Out. The ten-minute-long film doesn't let your attention waver at all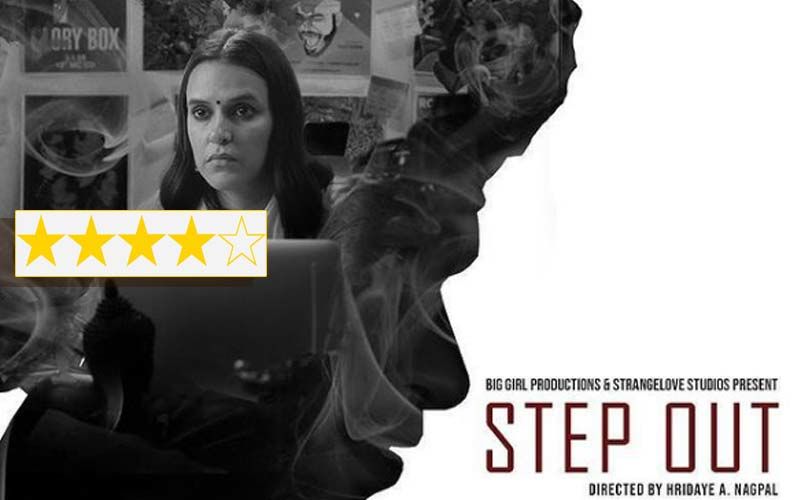 The 10-minuter is gripping and will not let your attention flicker even for a moment. It starts with a young guy (played by Dev Dutt), who is a musician, discussing his problems with his therapist (played by Neha). He speaks about how his father's constant nagging about him being useless and not doing anything during the lockdown, is frustrating him to no end. Shots of blood soaked wash basin, broken glasses amidst the session keep making you curious. And the end of the film, well, I'll leave that for you to discover.
Apart from being a producer, Neha also stars in the film and since it's a short one, the scope of showcasing much is not there yet the actress does a fab job with her expressions and keeps it real.
Director Hridaye A Nagpal succeeds in addressing the issue of mental health with simplicity and less fuss. There is a scene where during her therapy session, her husband interrupts to ask about a tub of chocolate flavour ice cream- that scene can mean many things- the issues we face while working from home or the tonality of her husband indicating something. It's the revelation of all at the end of the film which connects the dots of all the shots taken throughout.
Step Out definitely deserves 10 minutes of your day. So, I will say it's totally bingeworthy and give it 4 stars.

Image source: Instagram/nehadhupia