The God Committee Movie Review: A Film About A Heart Transplant With Little Heart In It
'The film is too harsh on itself, not allowing itself or us to the get sentimental over the patients', Subhash K Jha reviews The God Committee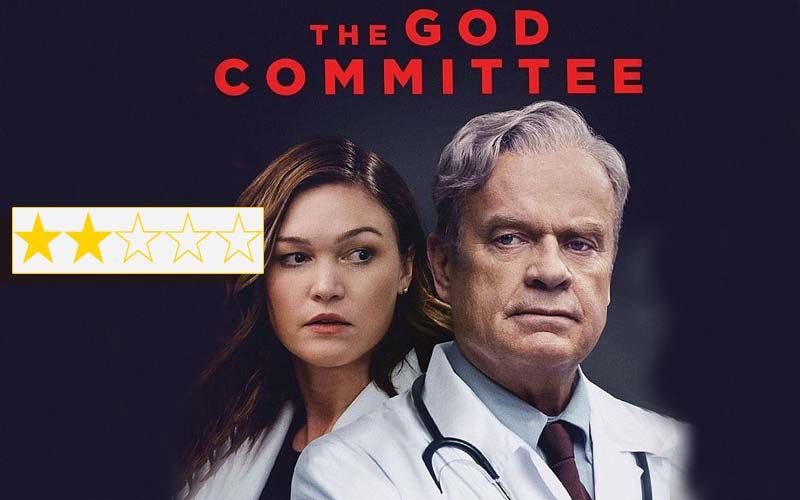 There is much to be said about a film that addresses the issue of organ transplants. However, this pale and listless look at the clockwork activities in a hospital where the medicinal warriors toil to heal and cure and where a committee is formed to decide who benefits from an organ donation, feels cold around the heart as a group of doctors negotiates with one another to decide who gets a donor's heart.
The entire exercise must have seemed epically valid on paper. In execution, it all slips and slides into a kind of self-important banality. It's not that the characters lack a narrative background. On the contrary, there is way too much happening in the script. Consequently the proceedings get weighed down by the profusion of incidents.
It also feels too neat and doctored (pun intended). The film's two protagonists Dr Andre Boxer(Kelsey Grammer) and Dr Jordan Taylor (Julia Styles) have a history beyond their hospital hours. We gather that they have been living together and it isn't a very happy togetherness for Jordan. During a smoke break on the rooftop of the hospital she calls Dr Boxer an 'asshole'. Which is not quite what you expect the film's protagonist to be.Specially one who saves lives. Now who's going to save him?
Kelsey Grammar is good as the a******* doctor, filling up the screen with his bustling choices. Julia Stiles is gritty in her medical efficiency. But Colman Domingo as the priest called into create a balance between pragmatism and spiritualism in the donor's dilemma, behaves more like a deejay at a rave party than a man of God.
The problem here is one of cohesiveness, or rather the lack of it. The moral priorities and dilemmas of a bunch of human beings called upon to decide who lives and who dies by drawing a lottery to determine the organ donee's identity is imagined in group discussions that feel as artificial as a golfers' meeting to decide the menu for their next tournament.
Gravity, I am afraid, is a primary casualty in this hospital drama which feels like an episode of the TV series Grey's Anatony, and far less engaging, I may add. I remember a 2017 French film Katell Quillévéré's Heal The Living where a heart is being flown into a hospital as various mortally ill patients struggle for breath. Every second in that who-gets-the-heart drama had me fixated to the screen.
The God Committee feels way too cold and indifferent. The plot has a crammed claustrophobic feel. The dramatic moments are few and far in-between. And when they occur they exude the smell of drying fish. The film is too harsh on itself, not allowing itself or us to the get sentimental over the patients. It won't be an exaggeration to say The God Committee really tries our 'patients'.
Image source: IMDb