The Last Hour Review: When North Eastern Mysticism Meets The Matinee Thriller
Here's our review for The Last Hour, streaming on Amazon Prime Video and directed by Amit Kumar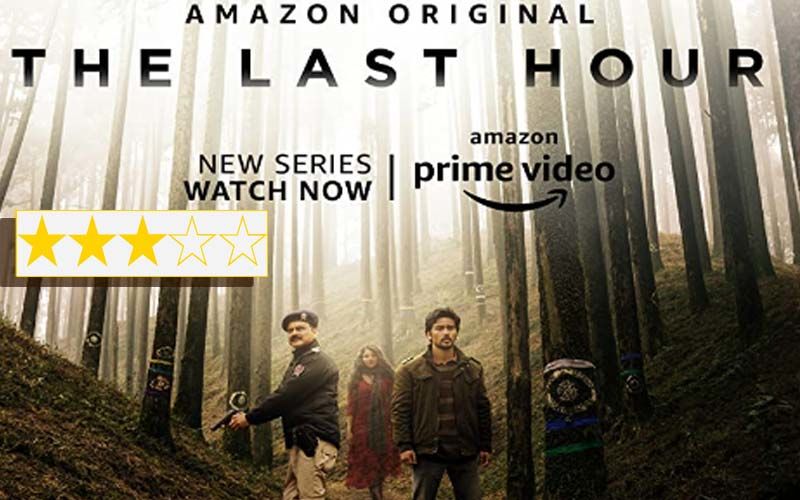 Although the plot may seem dense and unnecessarily cryptic to begin with, there is plenty to be admired in The Last Hour. In a market cluttered with serials of every hue, it dares to venture into the never-never world of North Eastern mysticism, cracking the code of a gripping crime thriller while it moves along at a pace that is never too urgent but always heedful of the brisk momentum required by the thriller genre.
The writing (by Anupama Minz and director Amit Kumar) secretes a kind of primeval wisdom that could be taken as borderline mumbojumbo. Luckily the focus is not so much on the mysticism as the characters. Set in an imaginary North Eastern state called Mangchen(which looks uncannily like Sikkim), The Last Hour begins where it ends, with a bored cop Arup Singh's pretty daughter Pari threatening to jump off those resplendent heights of Sikkim.
This is as good a place as any to tell you that the presentation forged out of the fecund fodder of fantasy, is a visual treat, with cinematographer Jayesh Nair capturing the local flavours and rituals with more integrity than a touristic curiosity. The mountains, meadows lakes and streams are omnipresent. But they never overpower the characters.
Till the last (and I watched all the 8 episodes) Last Hour remains a study of after-life as seen through the prism of a rapidly-changing social structure where the modern and the ancient are uneasy bedmates. The protagonist Dev(Karma Takpa,a prized find) is a local with mystical powers. He can enter a newly slain person's mind to know what exactly happened to him or her in the final hour of his life.
I have no clue if such a supernatural phenomenon actually exists. It probably doesn't. But the lead actor who plays the spiritual link between this and the other world is so unconditionally convincing, so into the otherworld, that he takes us along on his fascinating frightening enigmatic journey.
The scenes where Dev travels with the newly-dead murder victims are special in their power to convey the meditative mystique of afterlife. Shot in a saturated orange glow, they accentuate the actor Karma Takapa's cryptic personality while bathing the plot in spirituality and bloodshed.
The Last Hour is a sum-total of many things. It is a serial-killer thriller with an assassin with supernatural powers named Yama Nadu(played by Robin Tamang) stalking his young victims with the help of a henchman named Thapa(Lanukam Ao). The ruthelessness of this deadly duo is appalling. But bearable because at the other end of the spectrum this is a love story between the man who can see into afterlife and a vulnerable shaken young woman Pari(Shaylee Kishen) who has lately lost her mother(Raima Sen, in a ghost appearance) and probably doesn't see much of her workaholic father(Sanjay Kapoor, looking more like an affluent entrepreneur than a cop).
How the bloodshed and romance eventually coalesce is the crux of this voyage into the unknown. The narrative wraps its shapely limbs around the picturesque locations, navigating the plot through a maze of events and action which involve cops and corpses.
Many of the roles are played by talented North Eastern actors who infuse a large dose of authenticity to the proceedings. Dewashish Lama as a polio-inflicted young college student who has a deep dark past and Tenzien Choden as the spunky selfemployed woman secretly in love with Dev, are worth a special mention.
It is Karma Takapa as Dev who does most of the heavy lifting in the plot. He is more than capable, conveying a deep sense of hurt pride while showing himself to be a natural product of his culture and ethos. Sadly the series wastes the very talented Shahana Goswani as a cop who seems to know more than she's willing to tell. The plot doesn't have much time for her.
Holding back information, maintaining secrets and reading whispers are vital to the proceedings. The Last Hour might not qualify as great entertainment. But it is a bold and often brash departure from the norm. And it opens up a window into a world where we seldom dare to venture.
Image source: IMBD/youtube/Amazon Prime Video India
They say the best things in life are free! India's favourite music channels 9XM, 9X Jalwa, 9X Jhakaas & 9X Tashan are available Free-To-Air. Make a request for these channels from your Cable, DTH or HITS operator.