Horoscope Today, April 26, 2021: Check Your Daily Astrology Prediction For Leo, Virgo, Libra, Scorpio, And Other Signs
In times of great health concerns lingering, you shouldn't worry about what the day has in store for you so that you set the right tone for the weekend.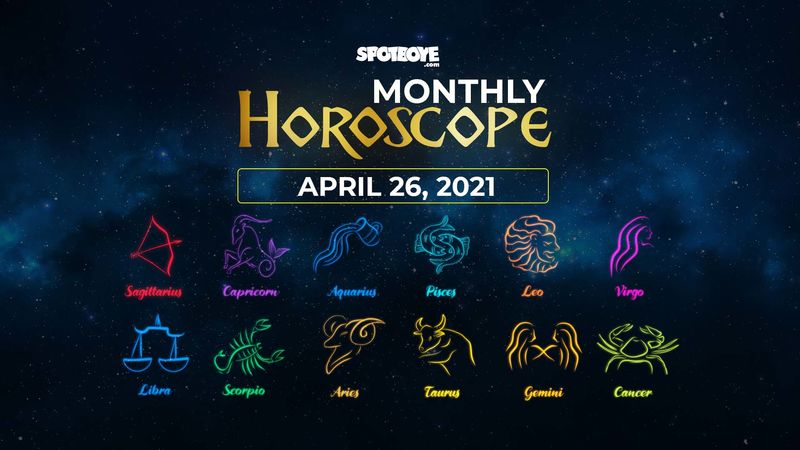 Check out today's horoscope here:
ARIES (Mar 21 – Apr 20)
Today your creative side will bring you a lot of success. Do not compromise on your word as it may hamper trust. Complete what you commit. Focus is your keyword!
TAURUS (Apr 21 – May 21)
Money bothers you today but you can give the worry a rest, there is an income card on your list today. Keep a close watch on the decisions you make today.
GEMINI (May 22 – June 21)
You will be emotional today. Your work is appreciated but avoid an emotional outburst as it may turn the tide.
CANCER (June 22 – July 23)
You will be mindful of your family relations today you can even be on the brink of a marriage proposal. Careful not to overstep the line of other people's boundaries.
LEO (July 24 – Aug 23)
Your efforts to strengthen your status or prestige through collective activities will bear fruit. Your kind and generous attribute will see you cross a new peak. You will spend resources on entertainment or recreational pursuit.
VIRGO (Aug 24 – Sept 23)
You may want to add some value by being more humanitarian and productive at the same time. Time to think for the greater good.
LIBRA (Sept 24 – Oct 23)
Finding solutions to all your problems bring out a tactful, creative, and optimistic side of yourself today. You are so focused on your work that your family may take a back seat.
SCORPIO (Oct 24 – Nov 22)
To resolve your problems you find various resources that might help you. Your endeavors turn out to be successful. Do not push them away as they will be back in no time.
SAGITTARIUS (Nov 23 – Dec 22)
One of these days you have to pay attention to your partner's needs, today is the day you pamper them.
CAPRICORN (Dec 23 – Jan 20)
The day offers bliss. A good fortune, a good time for love, a great time for taking the step towards a fulfilled career. Today you conquer.
AQUARIUS (Jan 21 – Feb 19)
There may be many days when you were too tired to function but not today. You are in a forward-looking mood and your positivity rubs off on others.
PISCES (Feb 20 – Mar 20)
Take your time and think your move through. Once you take a step, it will be difficult to undo it.
Image source: SpotboyE Team