Horoscope Today, February 09, 2021: Check Your Daily Astrology Prediction For Leo, Virgo, Libra, Scorpio, And Other Signs
Get an accurate prediction based on the astrological position of your stars today. Make your day a success by being prepared about the challenges in-store and the opportunities you have!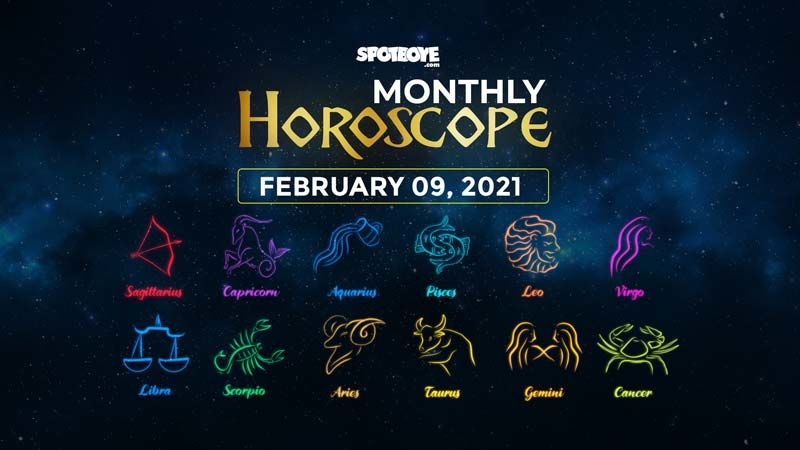 Check out today's horoscope here:
ARIES (Mar 21 – Apr 20)
A piece of good news is on the cards. You may find something positive today that will shape your future. This has been quite a tiresome few weeks and your patience will pay off!
TAURUS (Apr 21 – May 21)
You may still have a romantic hangover but get on your feet and start taking charge of the situation. Practical thinking is the need of the day and you will need to put that thinking hat on!
GEMINI (May 22 – June 21)
Today people may praise you on your work, you will witness emotional and mental growth. This may be an impact on your favorite tv show or film on your thinking.
CANCER (June 22 – July 23)
You are the boss, you are the master, and you rule the roost! But don't lose friends over your drive for power today. Watch what you say!
LEO (July 24 – Aug 23)
You have an edge over the competition today. Challenges from opponents are beatable as your talent surpasses that of the opposition. The best way to deal with them is patiently waiting for the right opportunity to strike.
VIRGO (Aug 24 – Sept 23)
Hard work brings about fair results in your life. Your logic and reasoning help in completing your work. Your beloved and friends will be with you today.
LIBRA (Sept 24 – Oct 23)
Keep the spirits up and try not to let the trivialities spoil your day. Meditation helps reduce pressure at the work-front. Take decisions carefully only after weighing all possibilities.
SCORPIO (Oct 24 – Nov 22)
Work may worry you, but keep your focus on matters at hand and avoid stressing about trivialities. You should trust no one but yourself.
SAGITTARIUS (Nov 23 – Dec 22)
Suddenly a marriage, new purchase, or a career shift move has come your way. Life is about to change so brace yourself.
CAPRICORN (Dec 23 – Jan 20
Your planning doesn't help you today, fights over petty issues will add to your growing frustration.
AQUARIUS (Jan 21 – Feb 19)
To resolve your problems you find various resources that might help you. Your endeavors turn out to be successful. Do not push them away as they will be back in no time.
PISCES (Feb 20 – Mar 20)
Finding solutions to all your problems bring out a tactful, creative, and optimistic side of yourself today.
Image source: SpotboyE Team