Farmers' Protest: US Crowd Funded Advertisement Featuring Rihanna's Tweet And More Gets Superbowl Spot-REPORT
According to the latest report, the Sikh community in California aired a crowdfunded commercial to highlight the farmer's protest in India. The 30-second advertisement was aired before the Superbowl event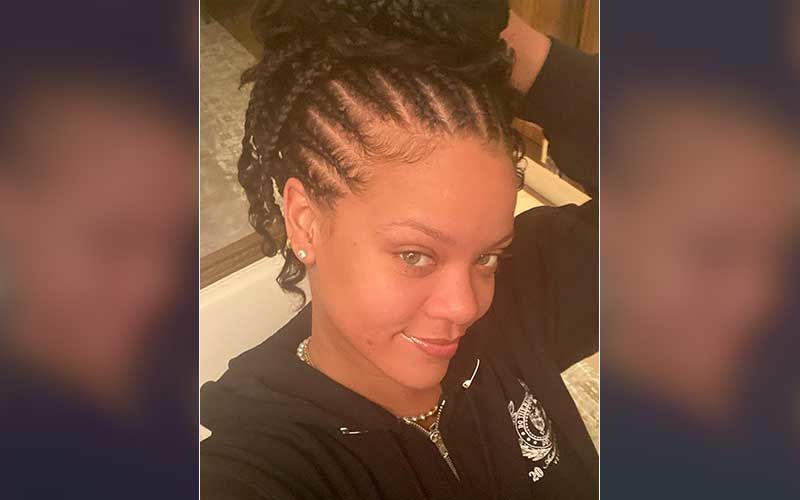 The ongoing farmer's protest in the country has created a furore. Things got worse after the happenings on January 26, at New Delhi. What was a national matter at first ultimately became an international issue when singer Rihanna made a tweet about the ongoing farmer's protest in India. The singer reacted to news reported about the protests and called out for support towards the farmer's protest. According to the latest report, the Sikh community in California aired a crowdfunded commercial to highlight the farmer's protest in India.
IndianExpress reported that Indian-American banker Raj-Sodhi-Layne and her friends put together a commercial that was aired on CBS in Fresno County. The 30-second advertisement was aired right before the championship game of the NFL. With a big audience tuning in to watch the Super Bowl Sunday in the US that attracted 100.45 million viewers in 2020, the commercial was shared to bring attention to the farmer's protest.
On Monday, in an interview, Raj-Sodhi-Layne opened up about the commercial getting a Superbowl spot, its making and more. Raj said, "Our initial goal was to raise $852,000 to air the ad in all 43 major cities across the United States. But we were a bit late for that." Sharing some more details on the same, the banker added, "We had a Zoom call with CBS on Thursday noon and the ad, along with the $10,000 payment, was required by 3 pm Friday." The report stated that Raj set up a page on the crowdfunding platform 'GoFundMe' and raised $11,123 within a day. As per the report, the excess funds were donated to a non-profit organisation named 'Seva For Everyone'.
Speaking of the commercial, it was produced by local artist and producer Shar Singh of Teji Videos. After the advertisement was telecasted, the producer had shared the video on his Instagram, with the caption, "An industry that feeds you is an industry worth fighting for. To most people, it's dirty. To the farmer, it's potential. If the farmer is rich so is the nation." The video featured footage from the protest and tweets made by Rihanna and other celebrities. It also included a message in the end, from Mayor of Fresno, Jerry Dyer. Meanwhile, Fresno County produces a big per cent of agricultural output across the US and is home to a large population of Sikh communities and people with relatives in Punjab. Also Read:
Farmers' Protest: Former Porn Star Mia Khalifa Seems Mighty Upset With Priyanka Chopra; Bashes Mrs Jonas For No New Tweet In Support Of Farmers
Image source: Instagram/ ; SpotboyE Archives